Preparation before departure
2018 was the sixth year of our understanding of
school that year we gave up Thailand chose Chongqing
this time, finally able to stay away of a Thai line!
In December 2018, we booked air tickets, hotels, and roughly arranged itineraries in three cities, including a one-day trip around the island in Phuket, a day trip to Emperor Island (because I want to dive deep), and Similan One day trip. Bangkok to Siam Center, Khao San Road night market, floating market and US attack railway market, the hottest online Ratchada train is the last day select fewer tourists Temple of the Dawn. Finally arrived in Chiang Mai , only two days to arrange a day of black and white temple, the last day is a very laid-back arrangements.
Day1 Depart from Hong Kong
About 2019.1.3 20:00 Hong Kong Fei Puji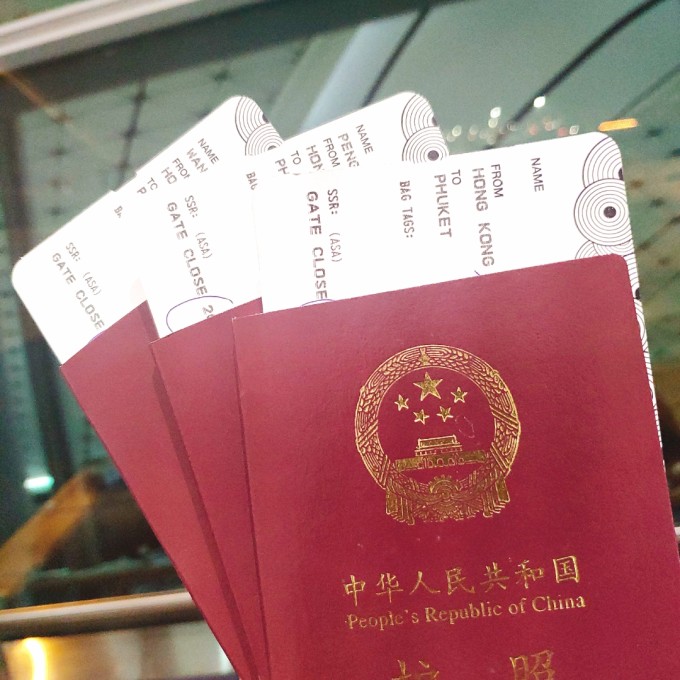 Hong Kong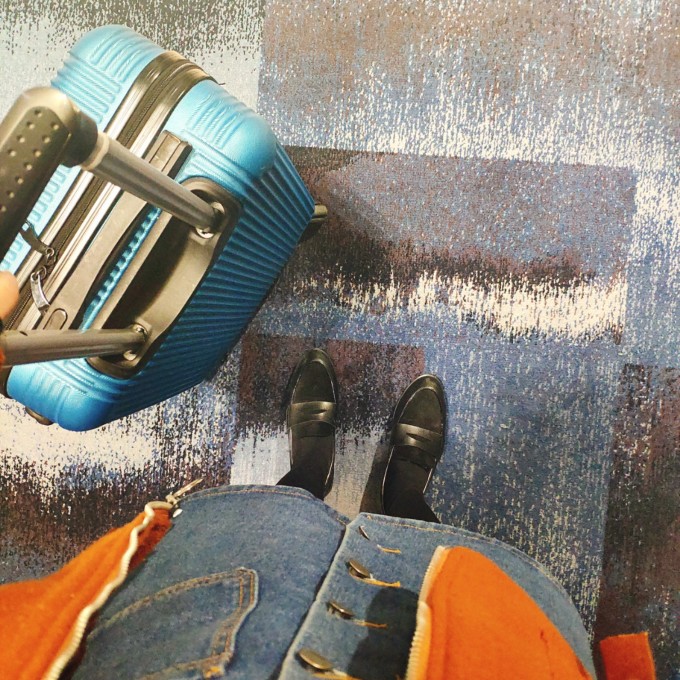 Hong Kong
We from Shenzhen with direct passport to cross the border, immigration Hong Kong , afternoon tea and then ate Central Airport Express to the airport. When I was waiting for the flight, I watched Weibo and found that Phuket was hitting a typhoon. "Pabuk is coming", which is said to be the most destructive in recent decades . Almost 12 o'clock at night arrived in Thailand



Because this time Chinese tourists visa on arrival is free, so even at about zero, there are still a lot of tourists, roughly an hour after finishing all of our processes, to find arrangements for pick-up driver back to the hotel!
2019.1.4 Phuket Day Tour
No. 4 is to return to the hotel to rest in the early morning, so a more relaxed itinerary was arranged on this day. The day trip around the island was booked on Flying Pig. The whole itinerary is to ride elephants and fish. Treatment, Chalong Temple, King Power Duty Free Shop, Spa, Simon Cabaret Show.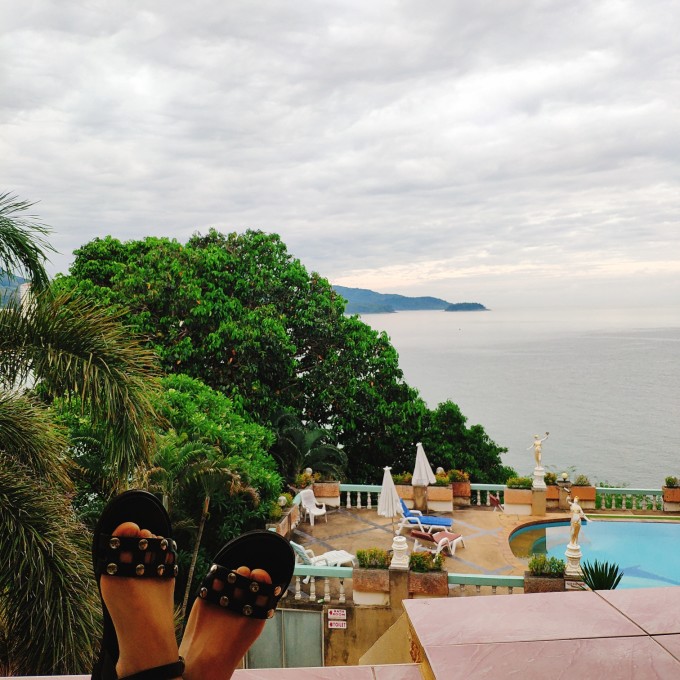 Phuket
The hotel for the two days in front of Phuket is set at Karon Beach, the balcony is super big, Karon Beach is also very few people, it feels like a private beach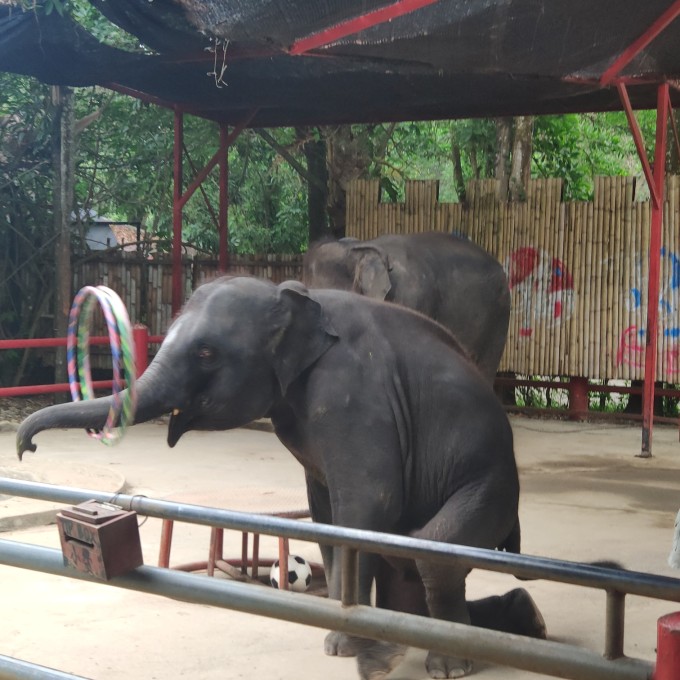 Phuket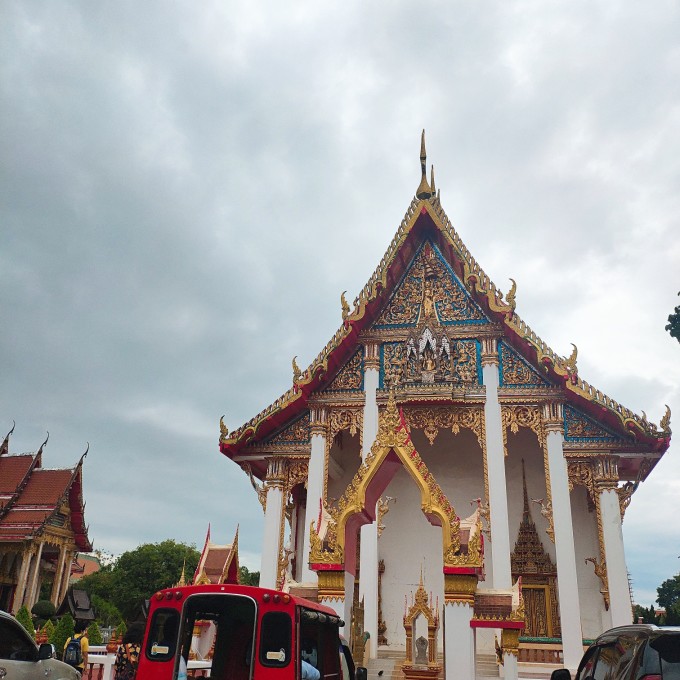 Phuket
Chalong Temple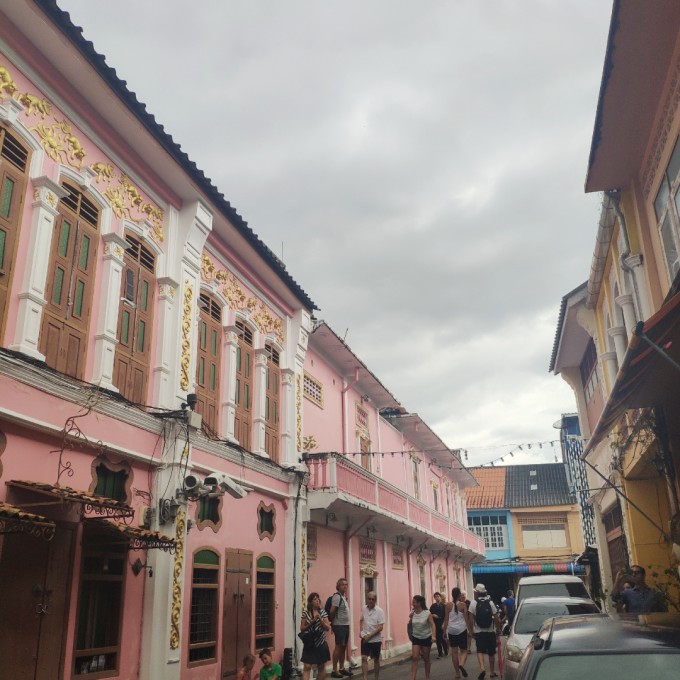 Phuket
Take a photo of Phuket Old Town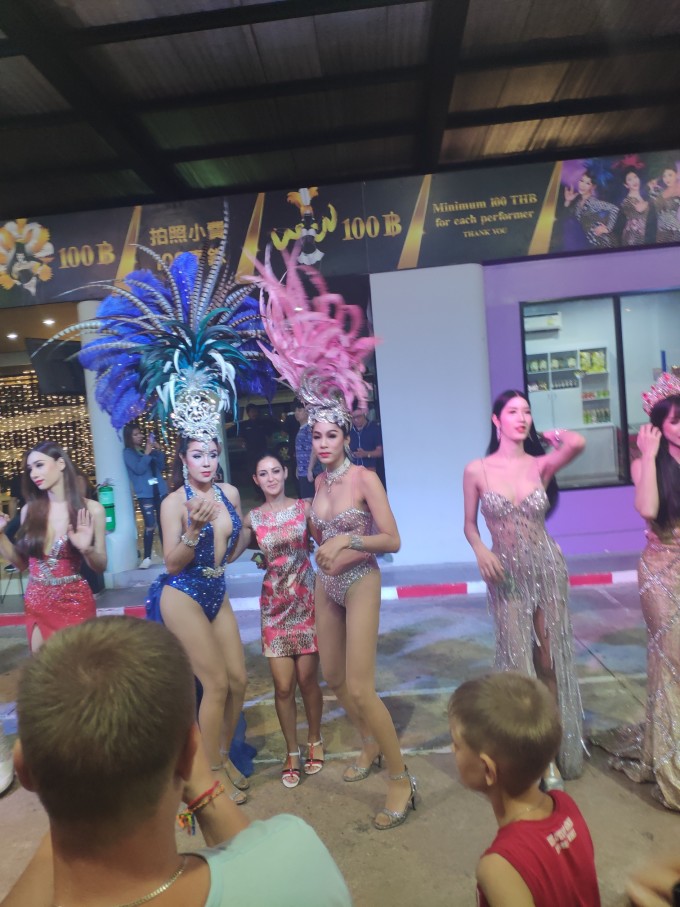 Phuket
Simon Show
Day3 Stop and go in Patong
2019.1.5
Originally this day we arrange Similan day trips, can only be canceled because of the typhoon, so visiting Phuket eat food shopping day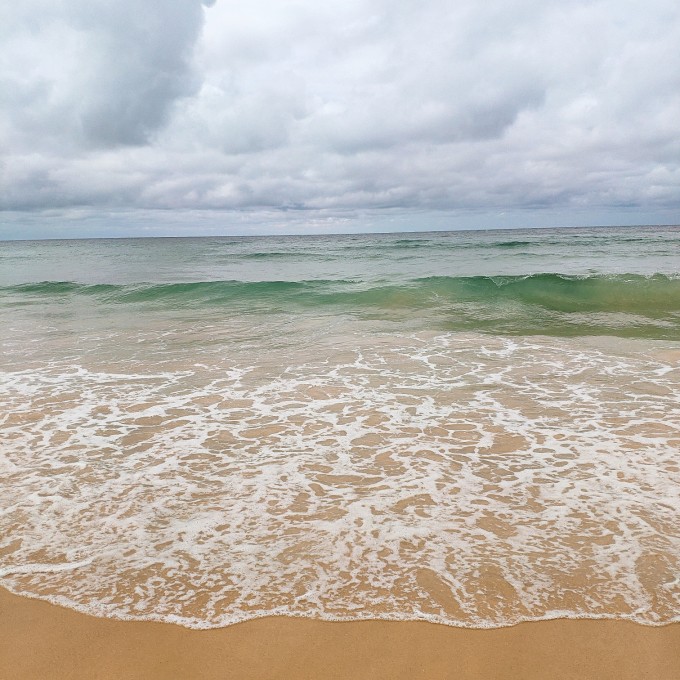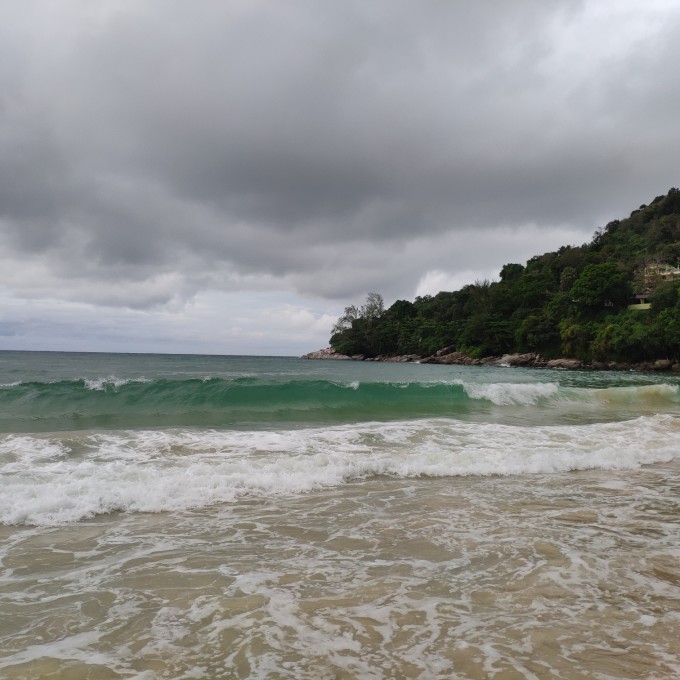 Karon Beach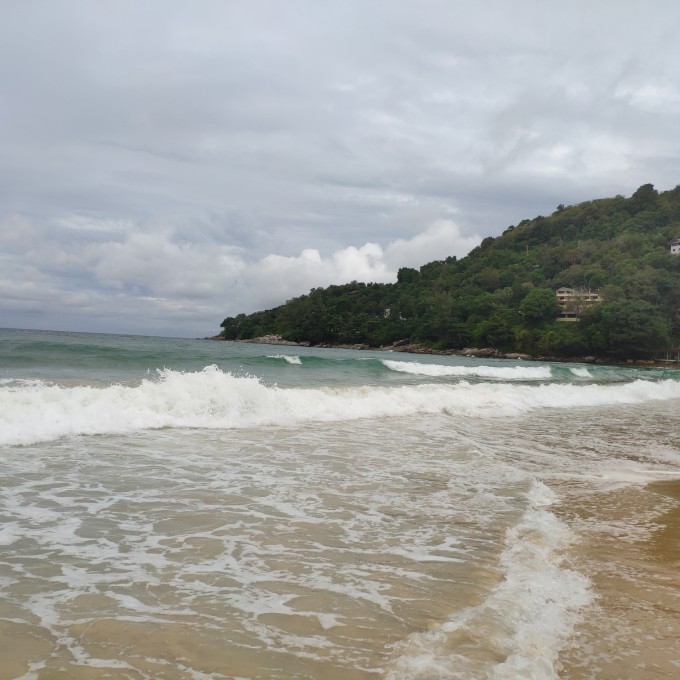 Karon Beach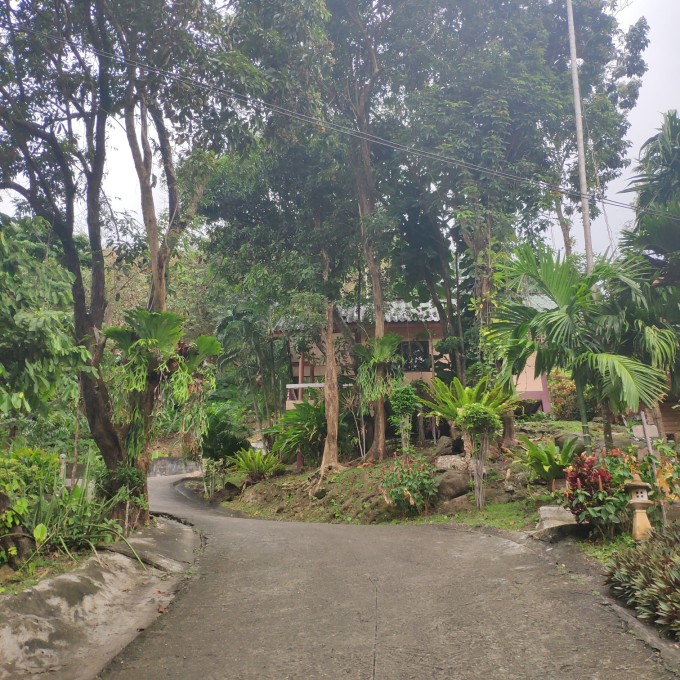 Karon Beach
In the hotel early in the morning stroll, walk the beach Karen starting to change PM hotel near Patong Beach then punch known for the [class] like seafood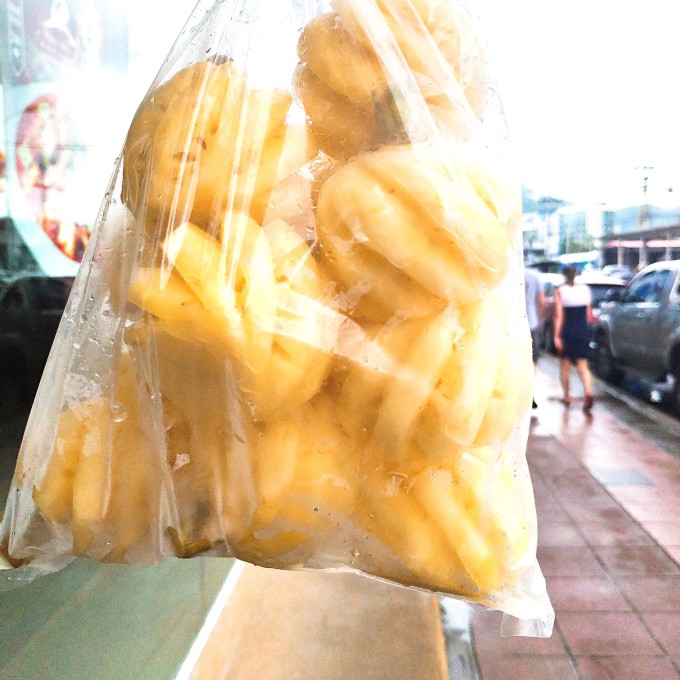 Small pineapple bought on the road, recommended for wall cracks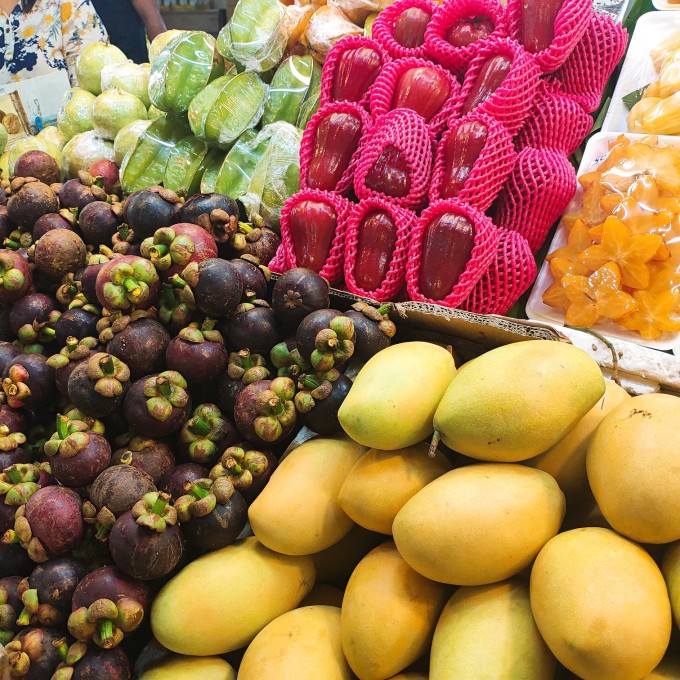 Banzaan Seafood Market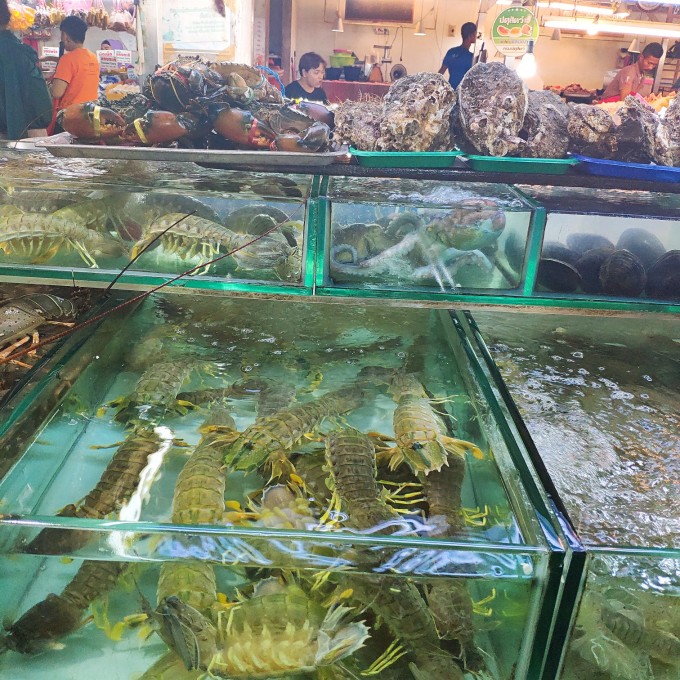 Banzaan Seafood Market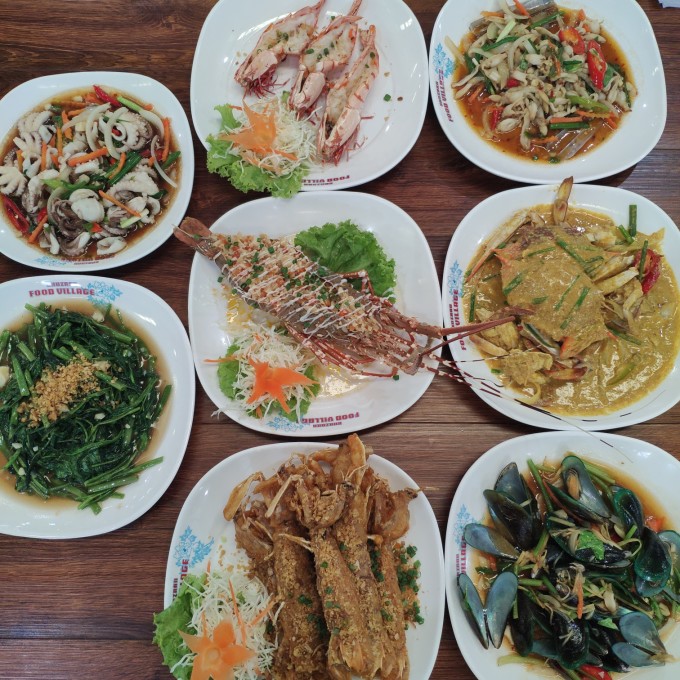 Banzaan Seafood Market
The Banzaan Seafood Market buys seafood on the first floor and processes it on the second floor, but it's really not cheap. Many of them use 100g to calculate the price, but when calculating the total price, there is no use to weigh it. It depends on the feel, so it must be Bargain fiercely!
Eating seafood, in Jiangxi cold BigC stroll around
because the original emperor island trip because of the typhoon No. 6 can not travel again to modify the trip, decided to go to Phang Nga



Bay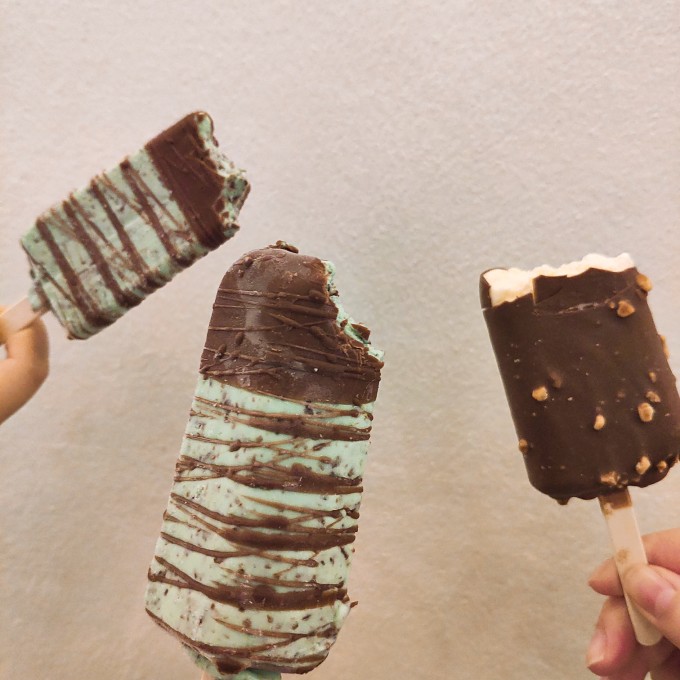 Phuket
Ice cream bought by BigC, mint flavor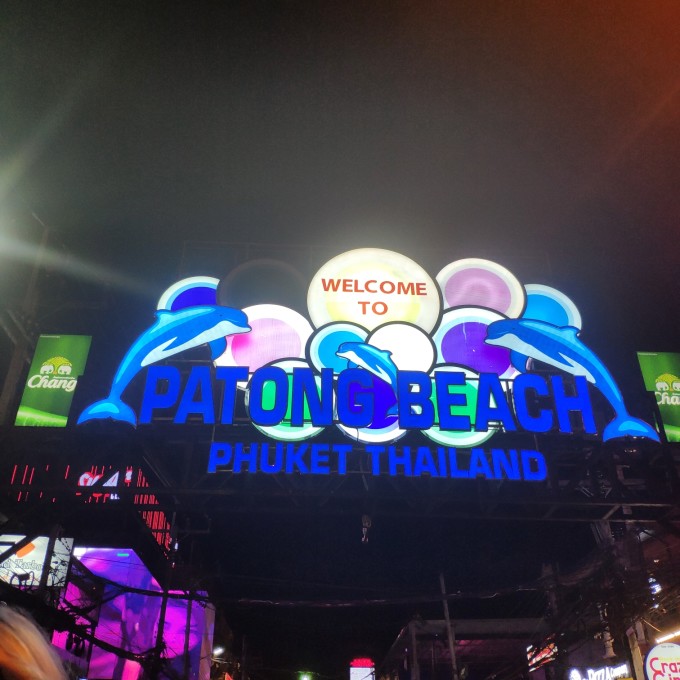 Phuket
Patong Night Market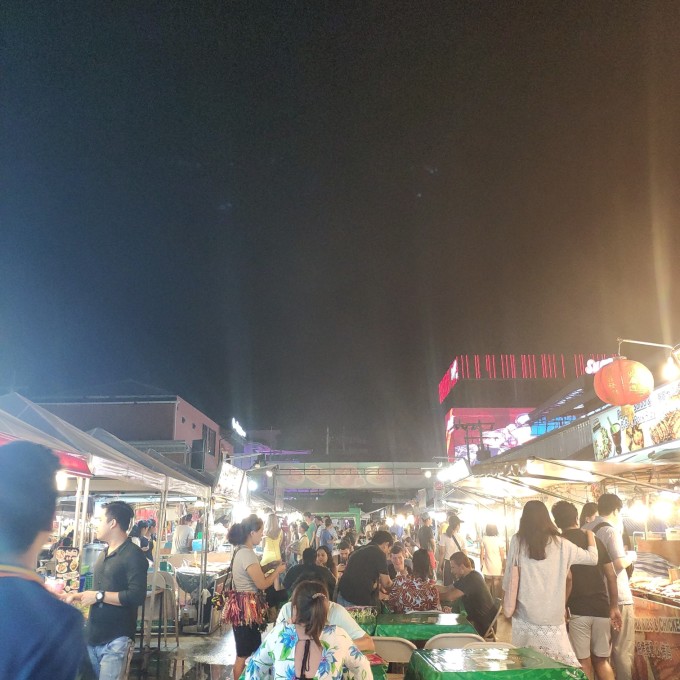 Phuket
2019.1.6
temporarily emperor island into Phang Nga Bay
had this trip would think in general, in fact, pretty good oh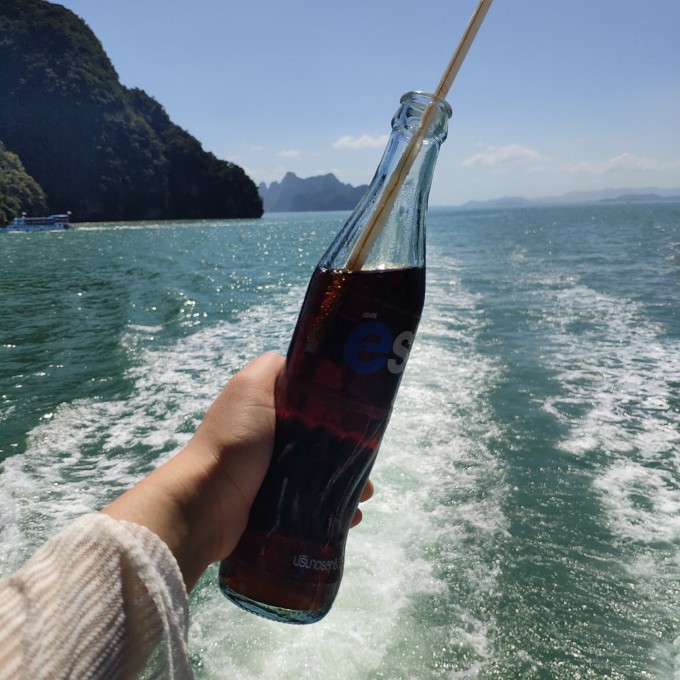 Let's go by boat, unlimited coke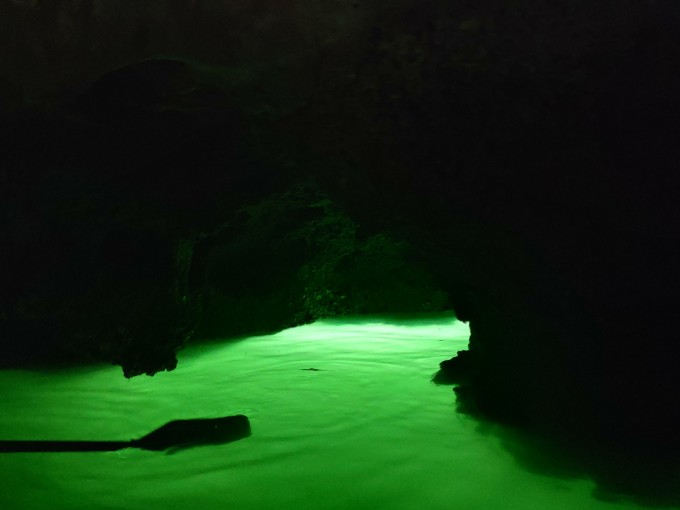 Take a banana boat through the cave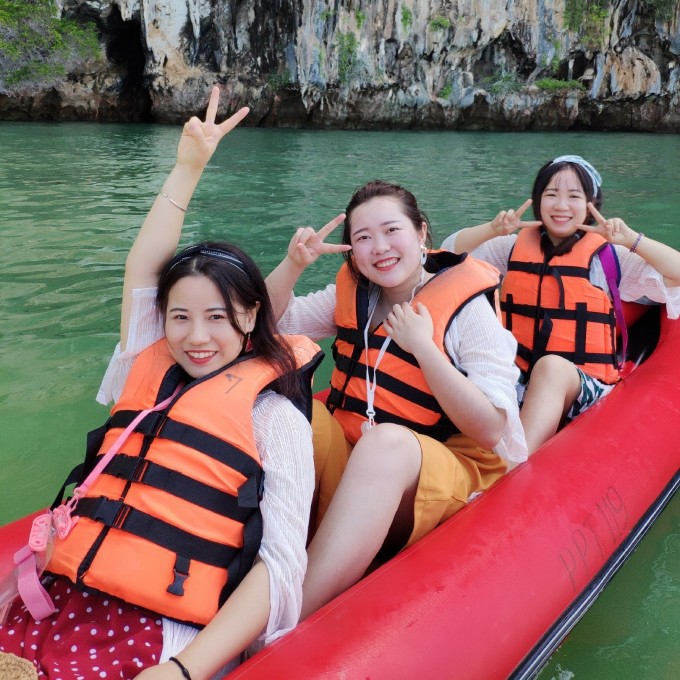 Upload a [us]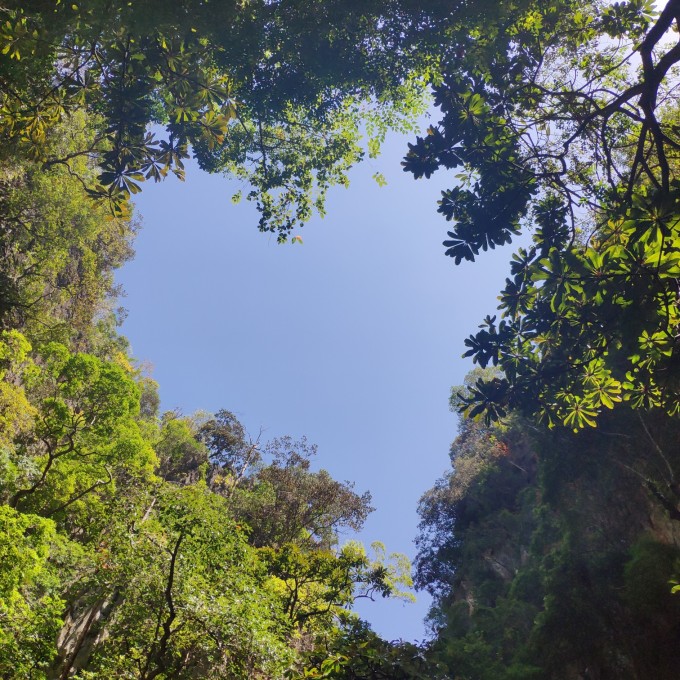 One of the Internet celebrity attractions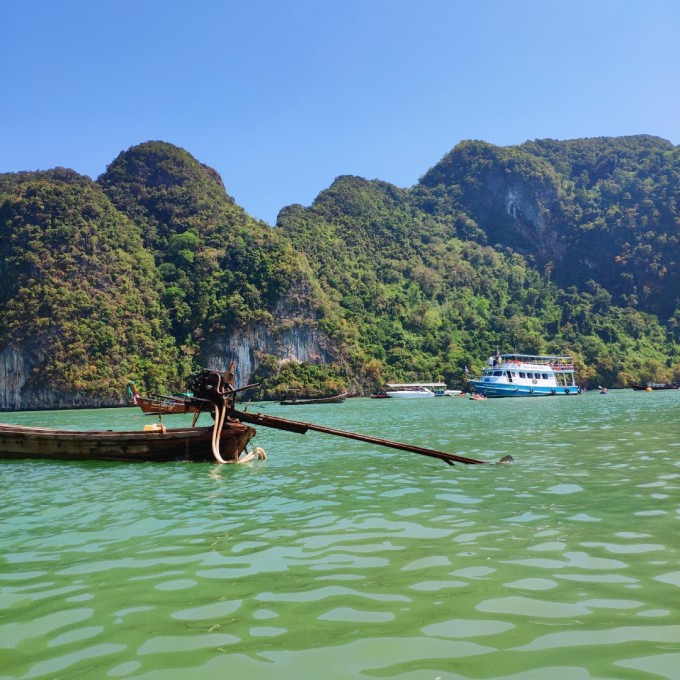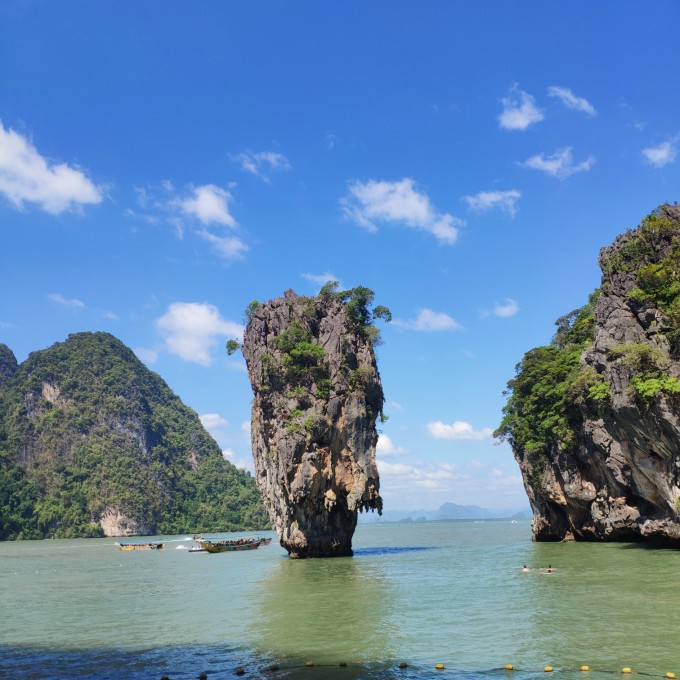 007 island
Sunset in Patong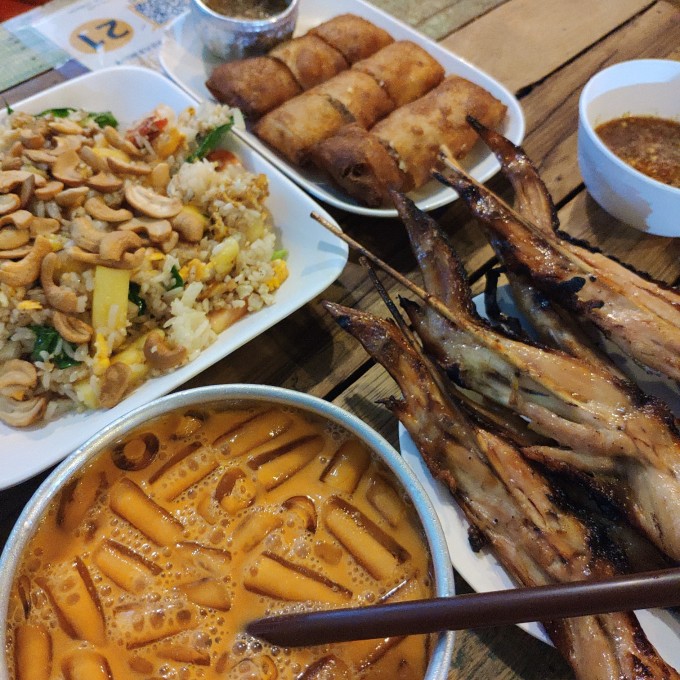 Check in online celebrity shops, good quality and cheap, curry crab only 250
Day5 Diving at Emperor Island
2019.1.7
Emperor's Island One-day Tour The
long-awaited deep dive has finally come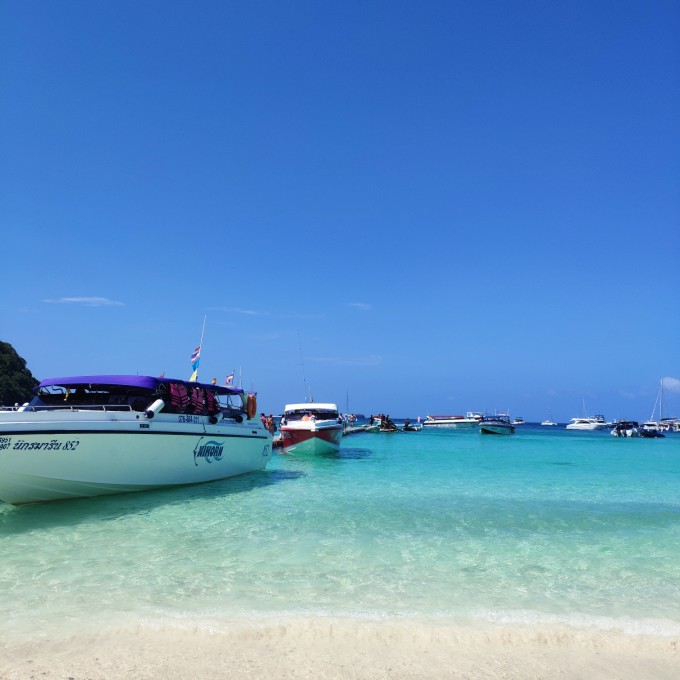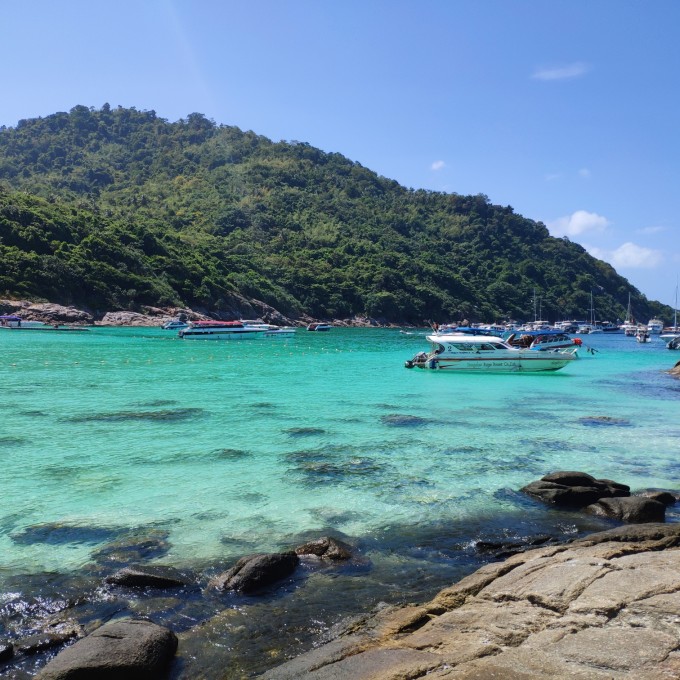 Emperor Island
The one-day trip reported by the newspaper included deep diving. Because there was a plane at night, I went to the island immediately to dive. The coach said that two days after the typhoon, the seabed was not so clear, but I was very satisfied with the photo. Hahahahaha, right , Emperor Island diving, remember to choose China Diving Center, it's really great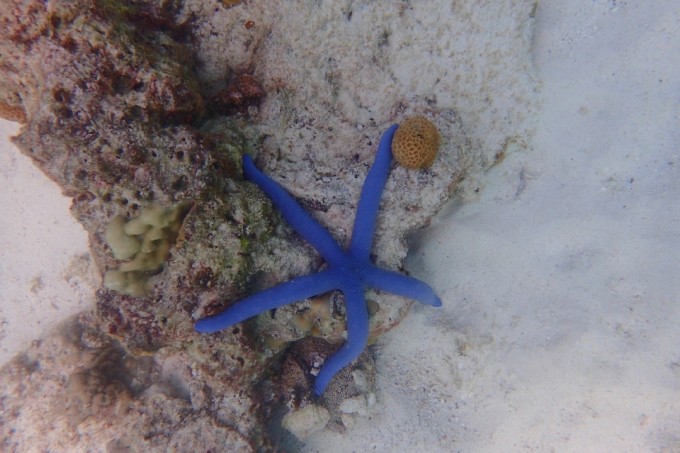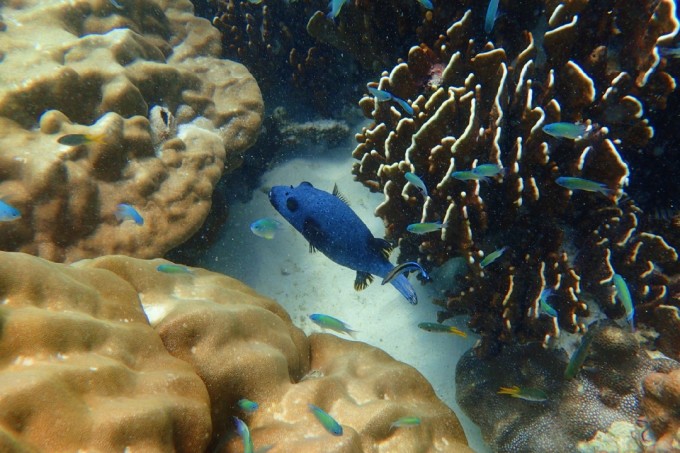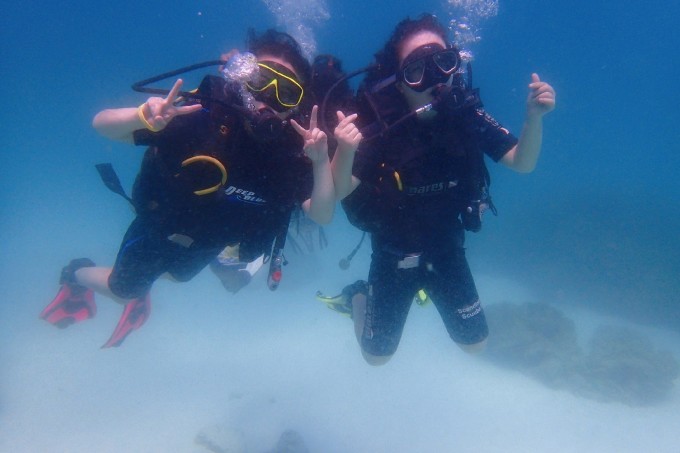 Approximately 5:00 ended the trip back to Patong, we have 23 points more than the aircraft to fly Bangkok , decided to go to Patong beach to watch the sunset again, I did not get the pink sky I'm not happy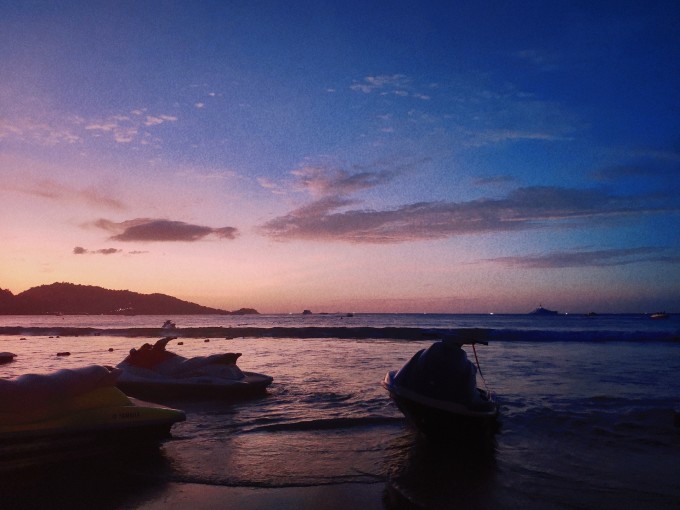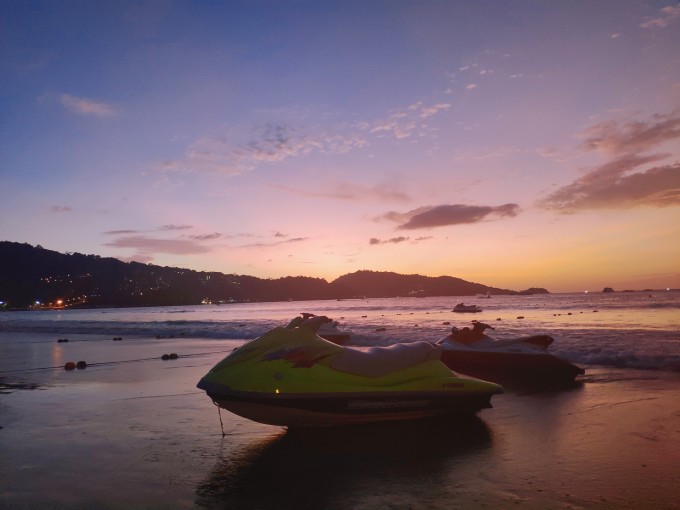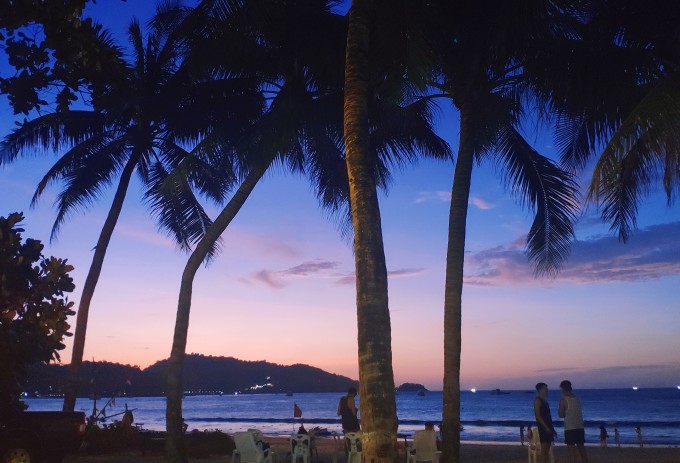 Honest people tell you, mainly by the filter, but is another on-site, but I took a cell phone out okay, we go to the next stop you, Bangkok




2019.1.8
Bangkok Siam Center Day Tour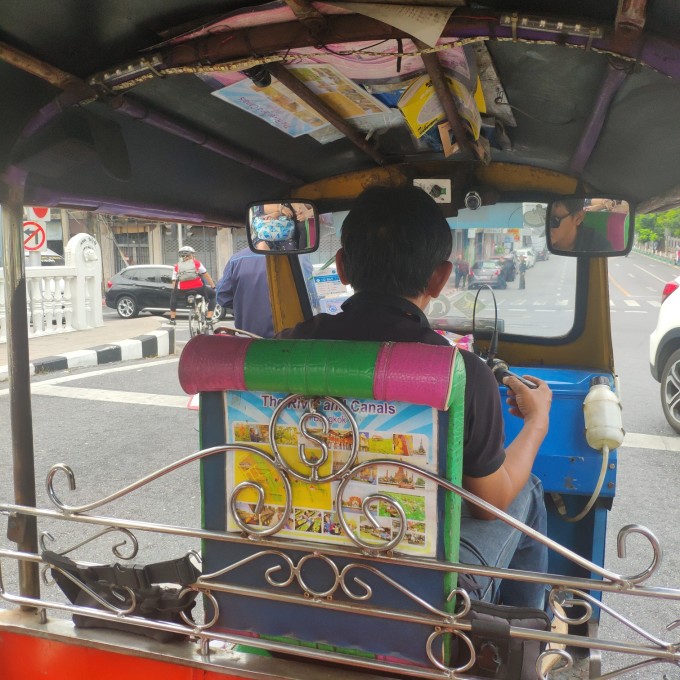 Bangkok's main means of transportation tutu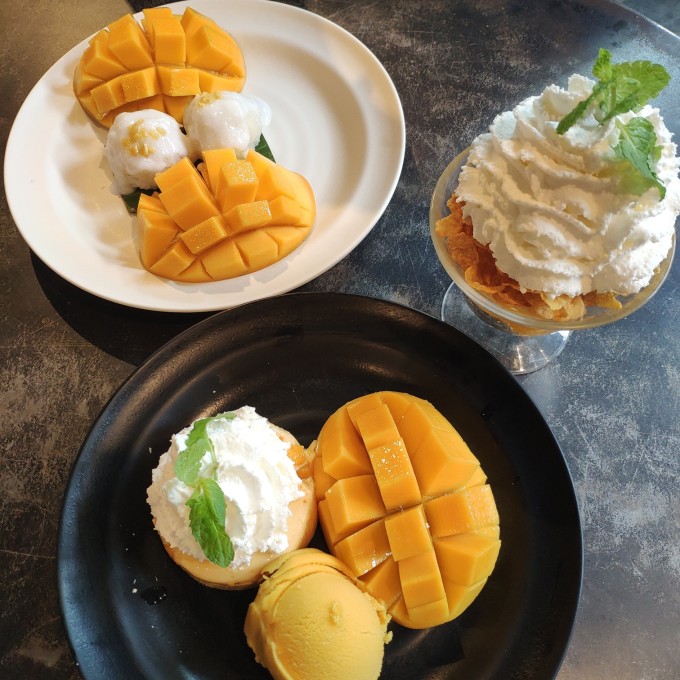 The mango glutinous rice in the Internet celebrity dessert shop is really delicious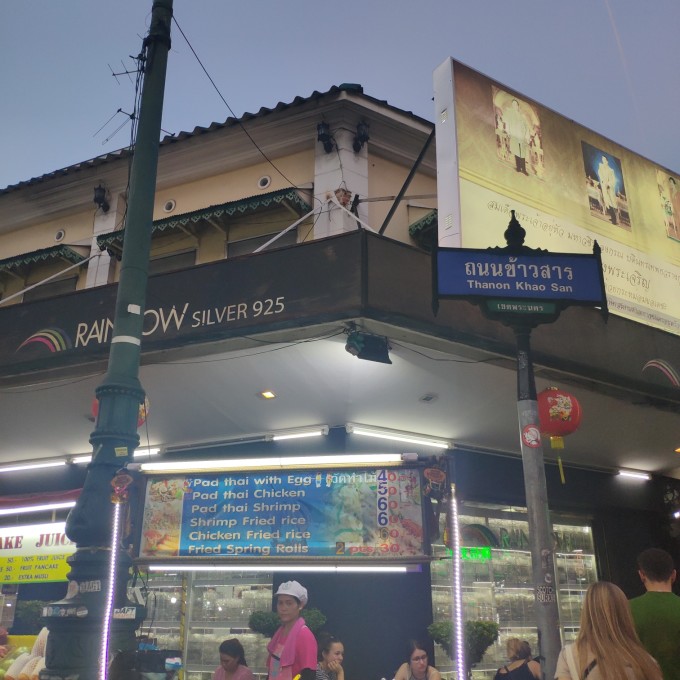 Check in on Khao San Road (walking around the night market and killing chickens)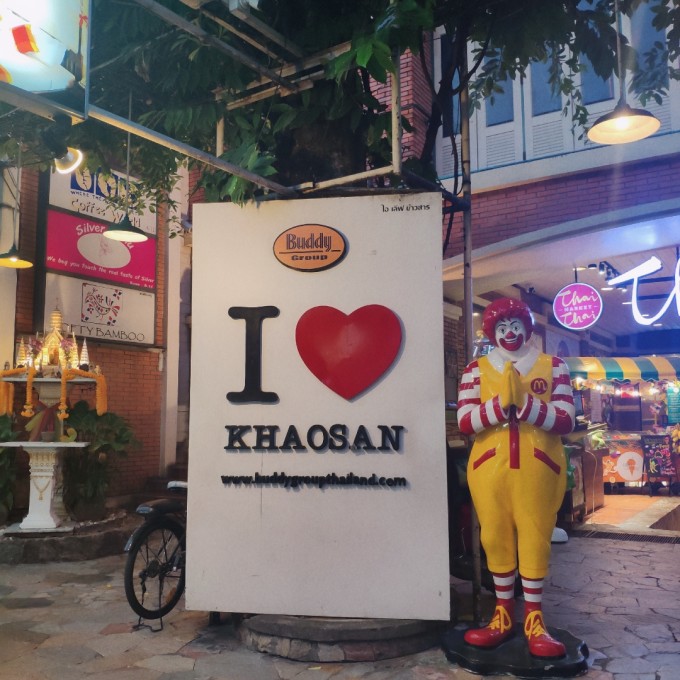 Day7: Check in one by one at the Internet celebrity attractions
2019.1.9
US railway market power
Damnoen Saduak Floating Market
Bangkok royal duty-free shops
this trip is flying pigs given three day trips, only 45 yuan
yourself go very far Oh, newspaper group is the most convenient, need to buy fruit flavor It's really cheap to buy it at the railway market! ! The floating market will have to bargain more.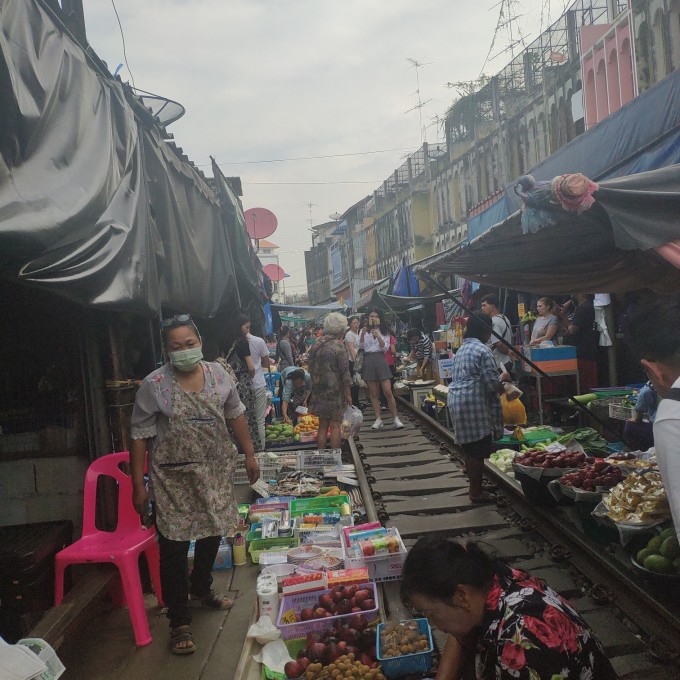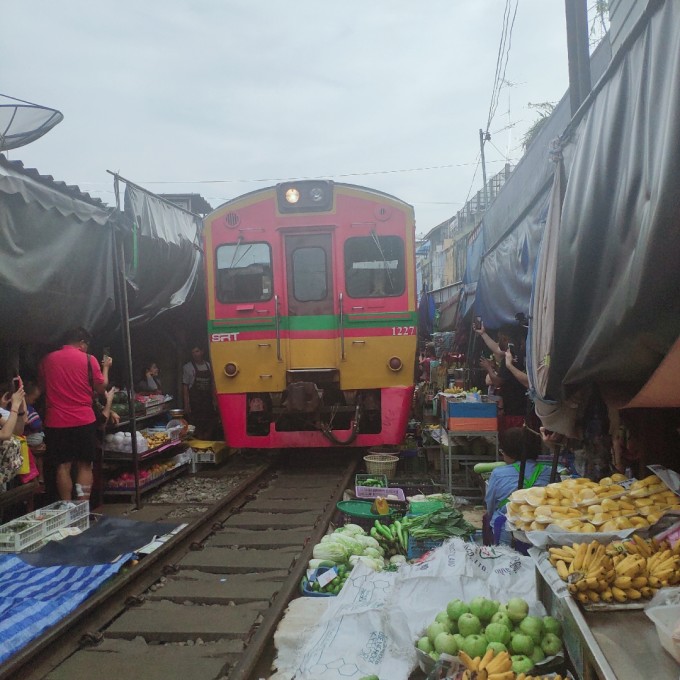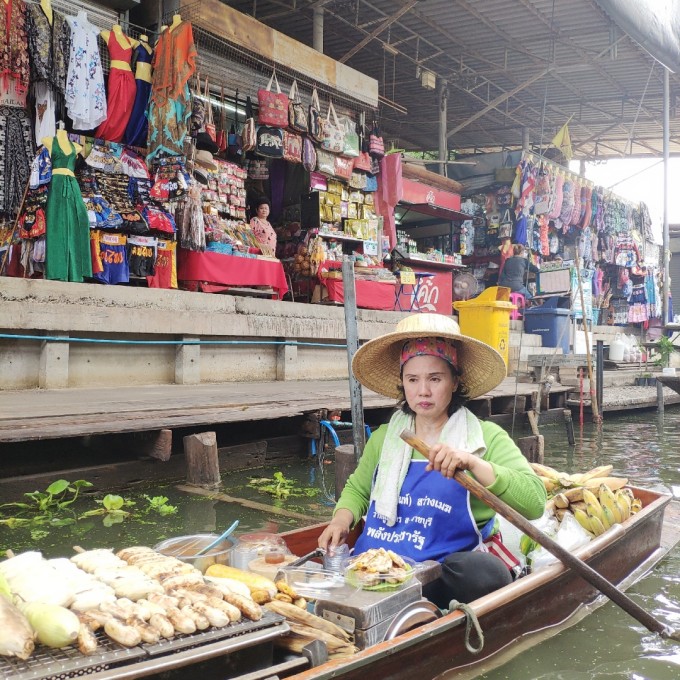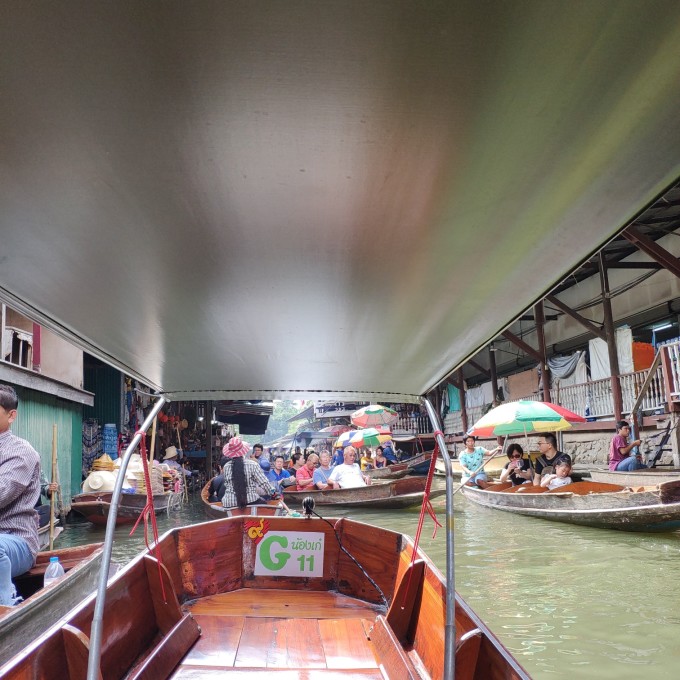 The last royal duty-free shops at the end, because we are not in Bangkok exit, only to buy duty-free shops in the situation of the city. We are from Chiang Mai back to Hong Kong , we can only look, not buy buy buy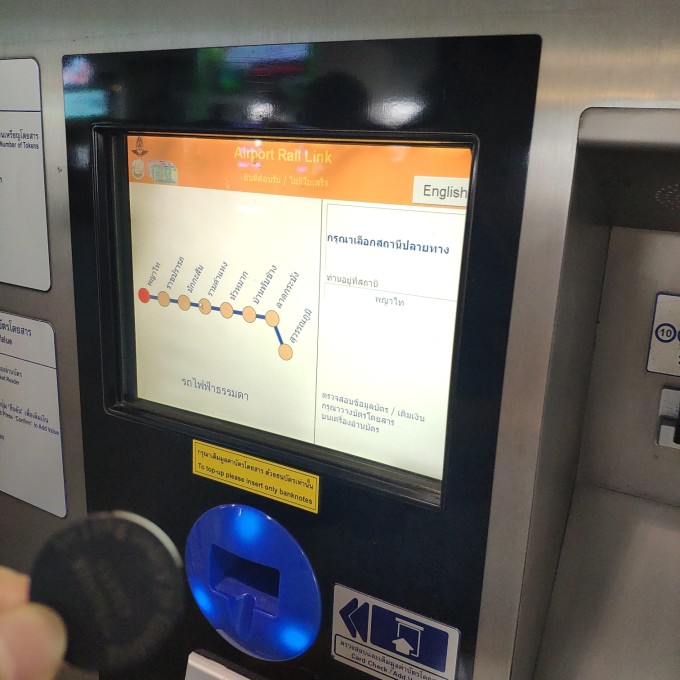 Walk to the duty-free shop and take the subway to Ratchada Train Night Market. The
subway is very convenient!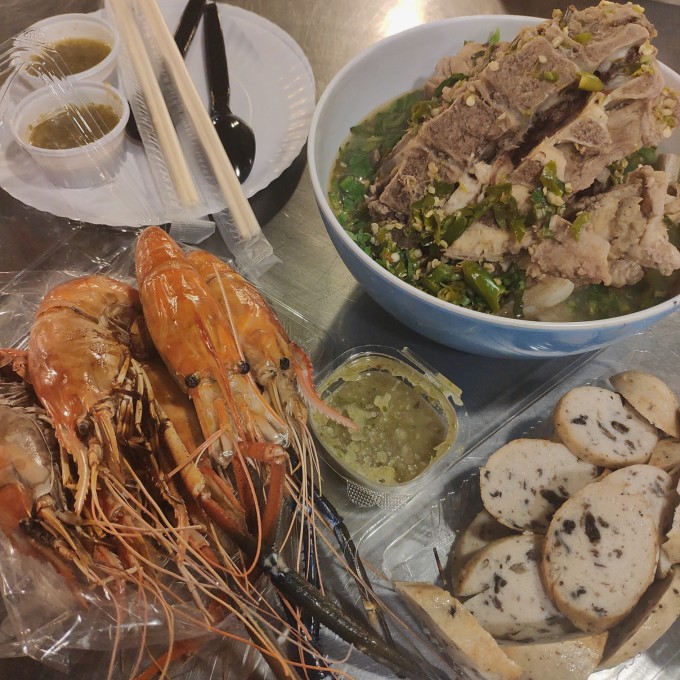 I don't think the volcanic ribs are delicious, but I only ordered a small portion
Since I'm in Ratchada, I must take this photo


2019.1.10
Wat Arun in the afternoon ready to fly the next stop in Chiang Mai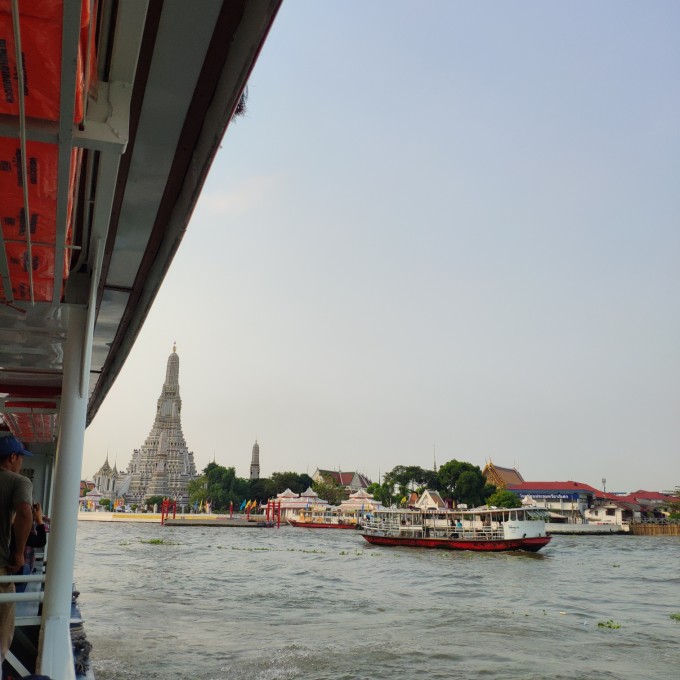 To take a ferry near the Grand Palace, as long as 4, there are too many tourists in the Grand Palace, and it is correct to choose Arun.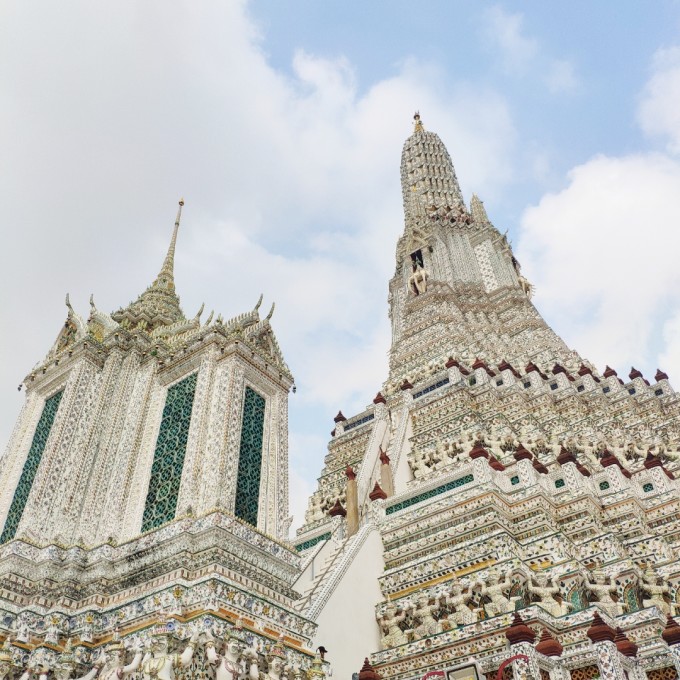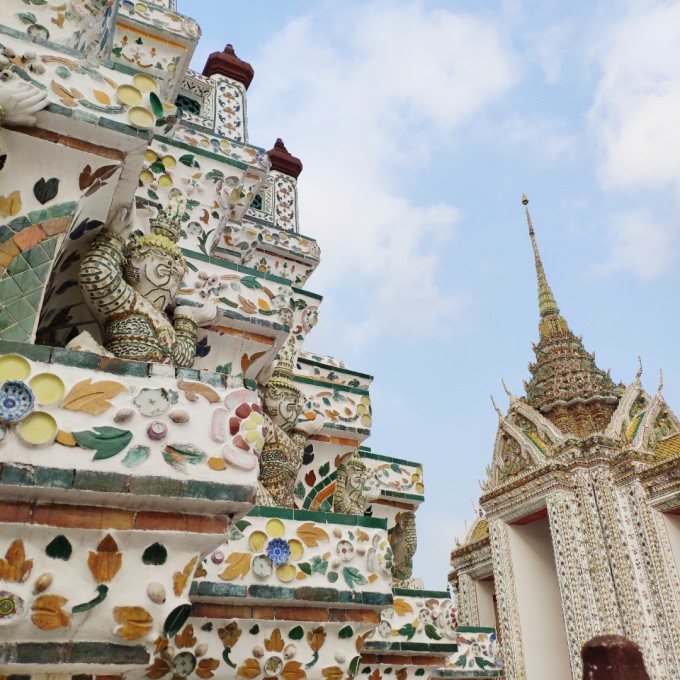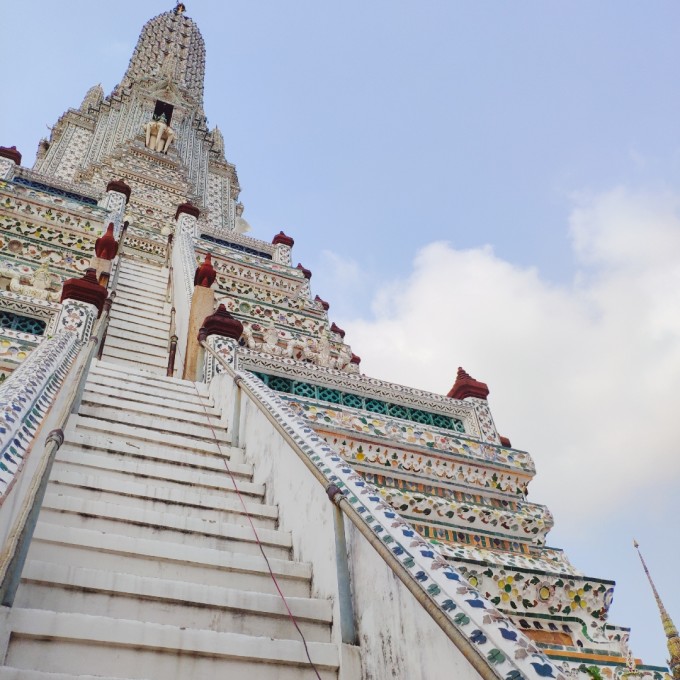 Not shoot the little red book so beautiful pictures of people Wat Arun very fresh style, the Grand Palace too many tourists to fly around 17:00 Bangkok I have to mention that the very wayward vietjet air to Bangkok immediately punch Feng Fei Fei pig meal did not so amazing, probably in Shenzhen eat too much rice pig friends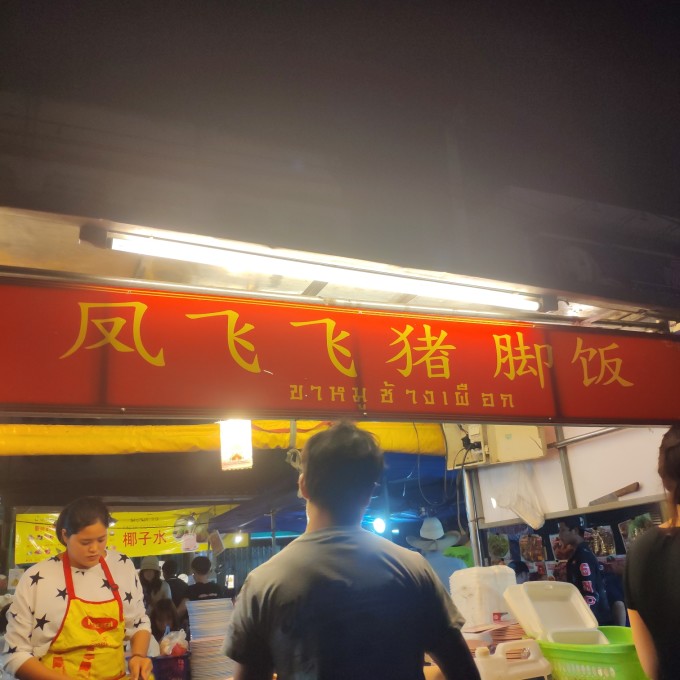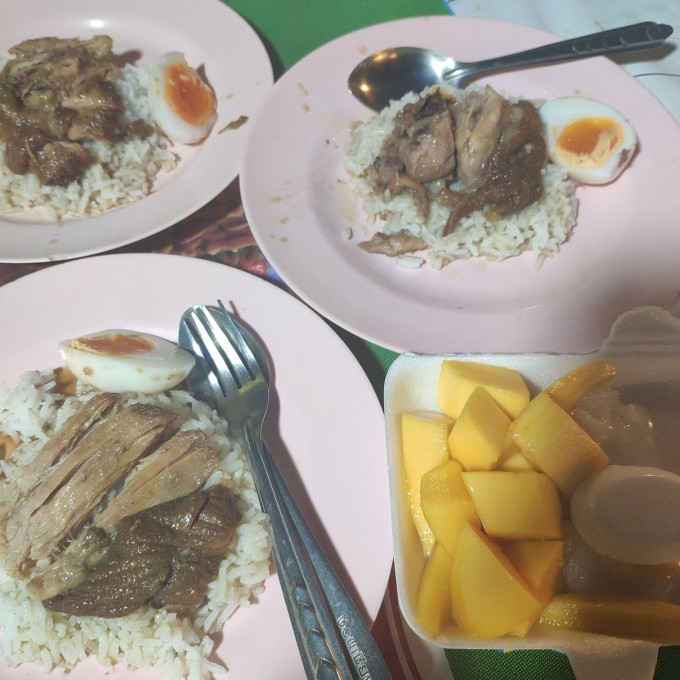 Day9 White, Blue and Black Temple
2019.1.11
Chiang Rai Black and White Blue Temple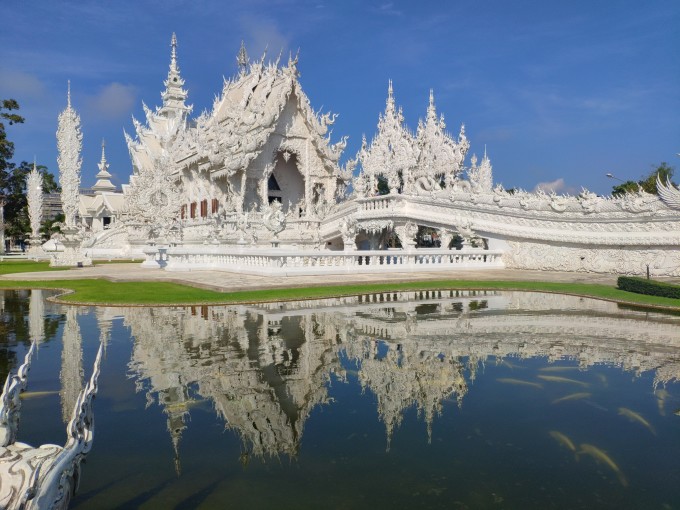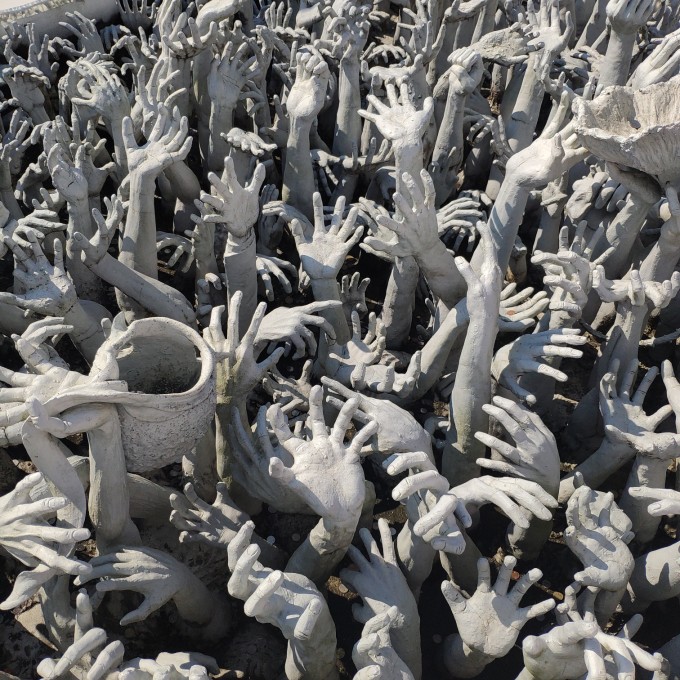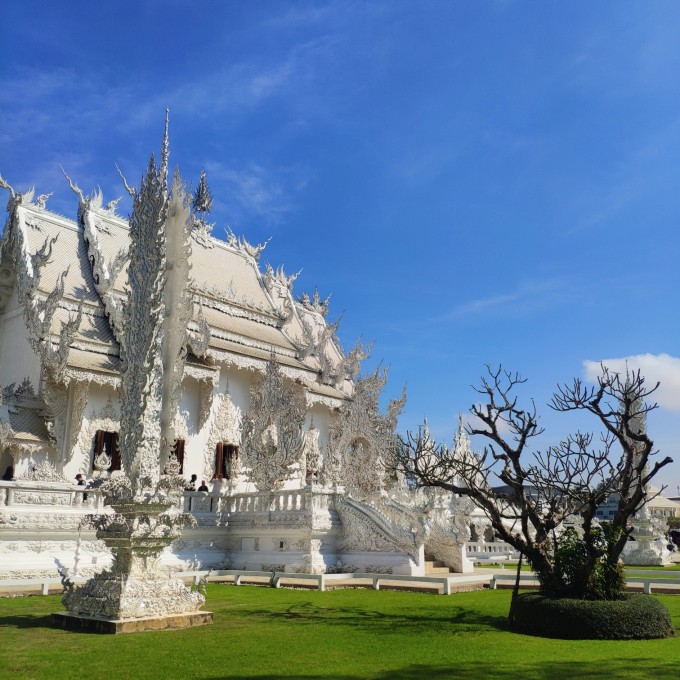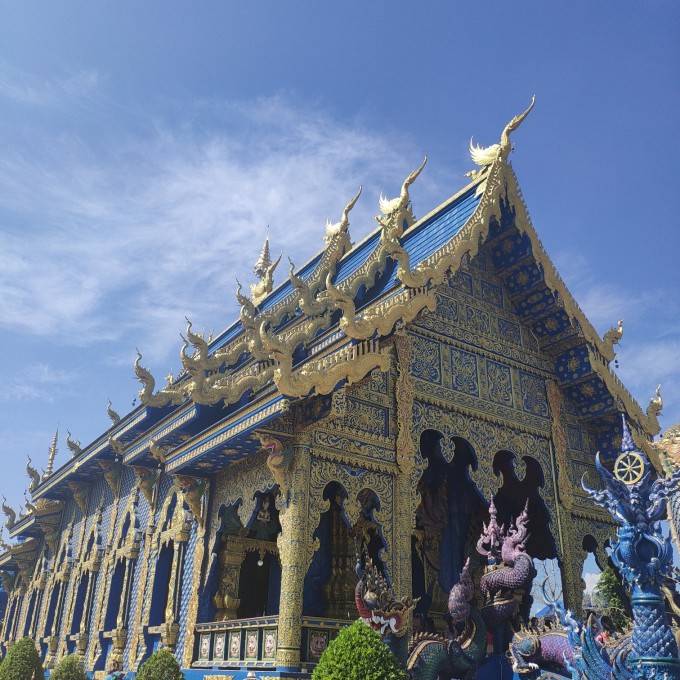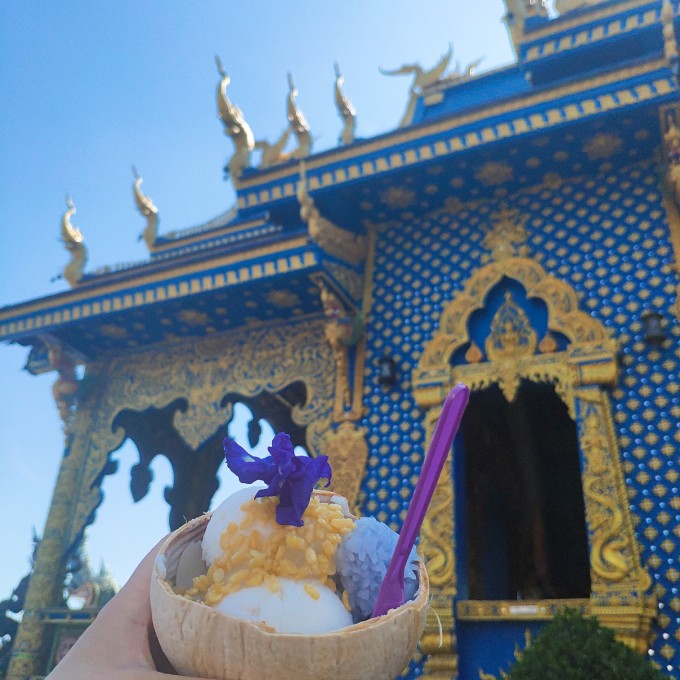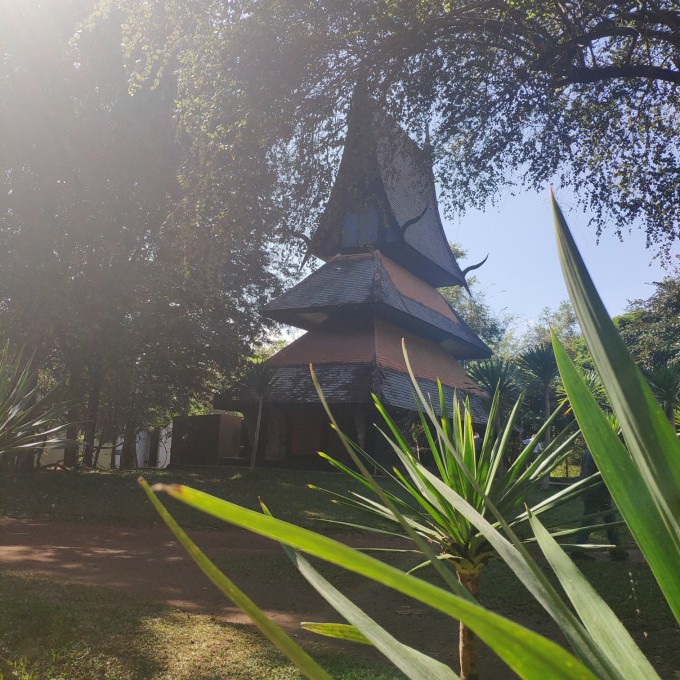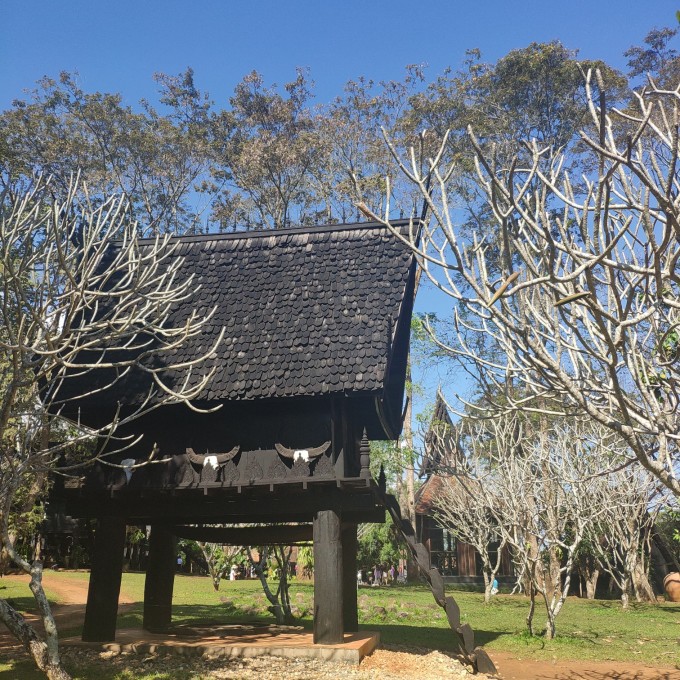 The round-trip drive is really about 6 hours. The
White Temple is really amazing. The blue and black temples are much smaller
Day10 Street walk in Chiang Mai
2019.1.12
Chiang Mai old city for a walk one day
Taupe door, Masha Ji, Ning Man Road, Maya, Waluo Luo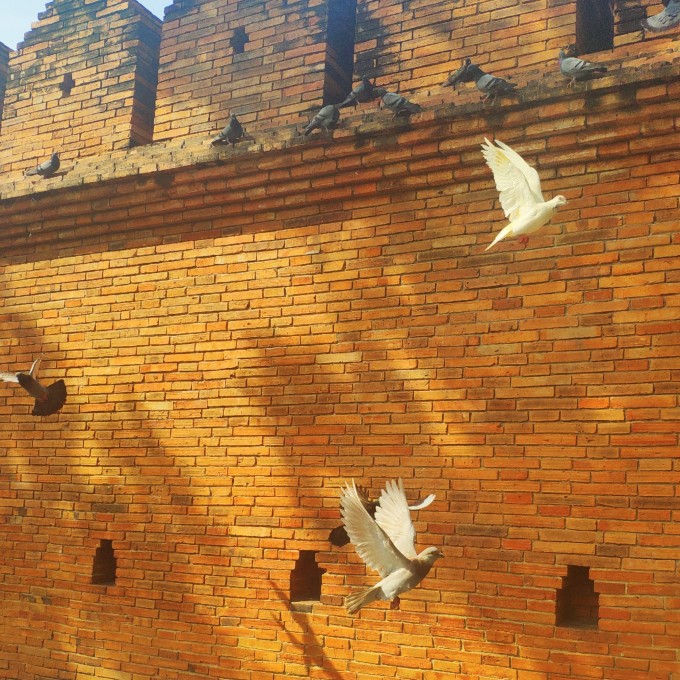 There are too many people at Thapae Gate, it's hard to take pictures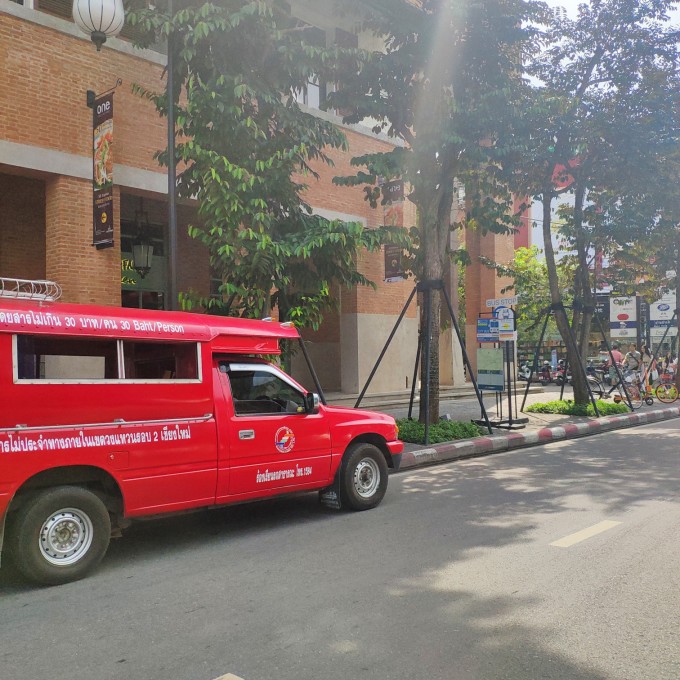 Walk Ningman Road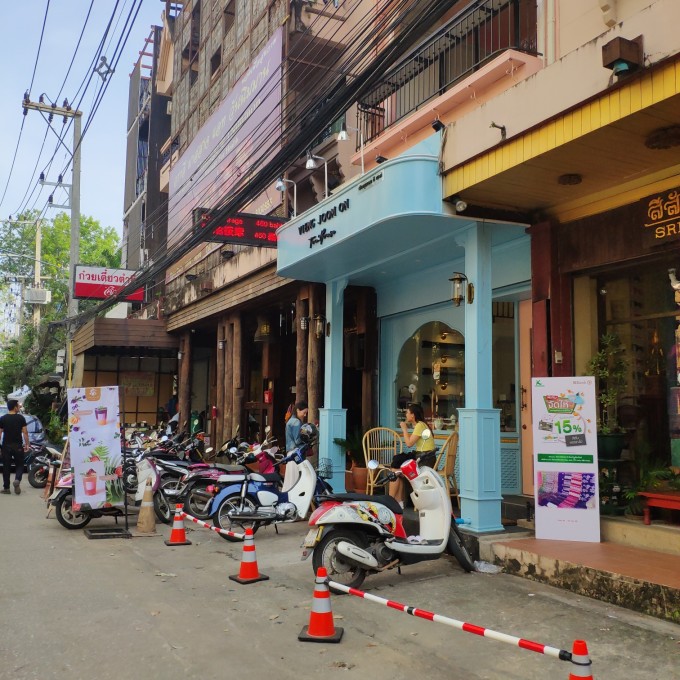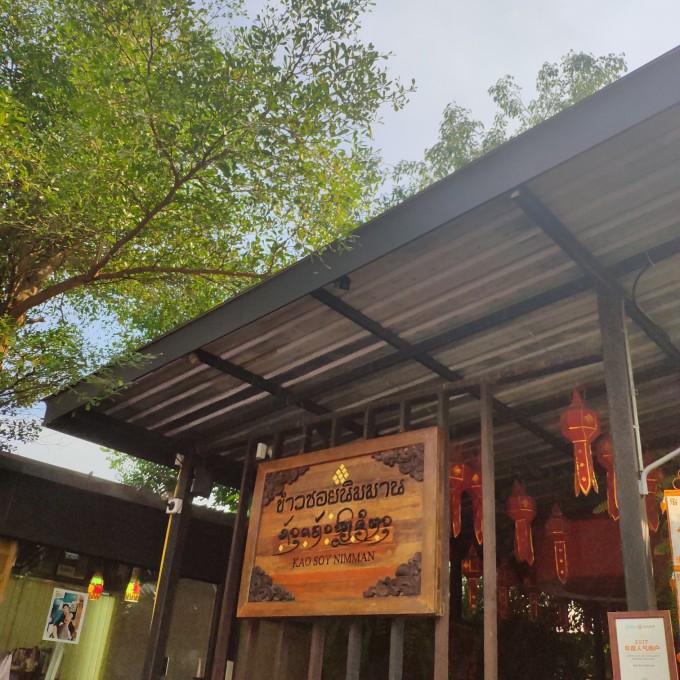 Xiaohongshu said it is the northern Thai restaurant that Teresa Teng loves. It
tastes good, but it is really cheap, only 80 people.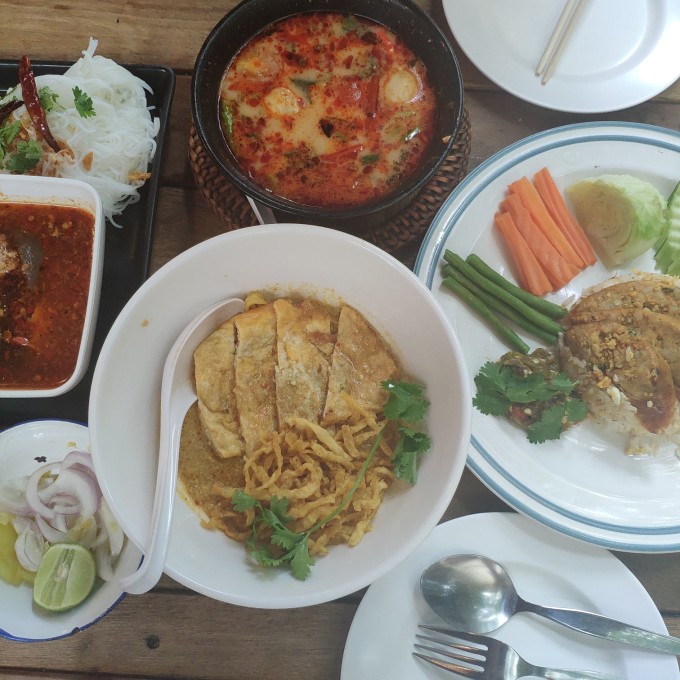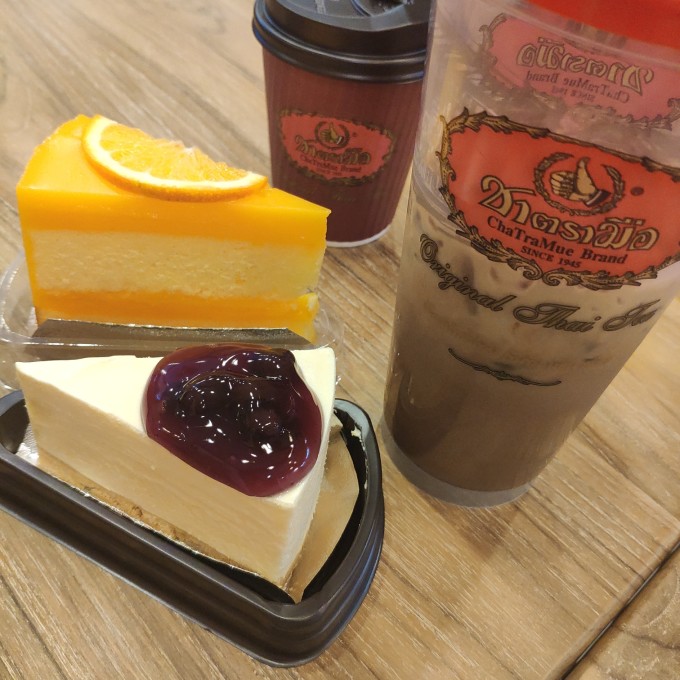 I love hand-labeled Thai tea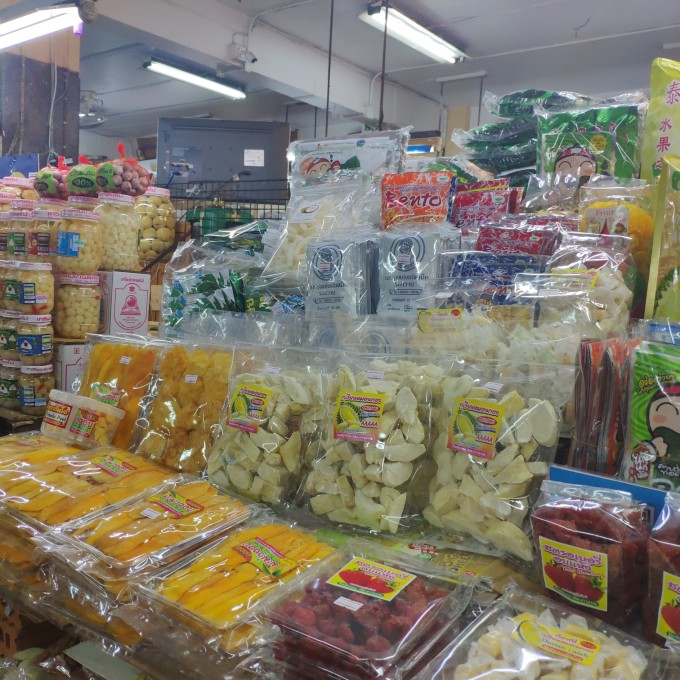 Waluo Luo buy dried fruit to take home to friends and family
I found was best to eat dried mango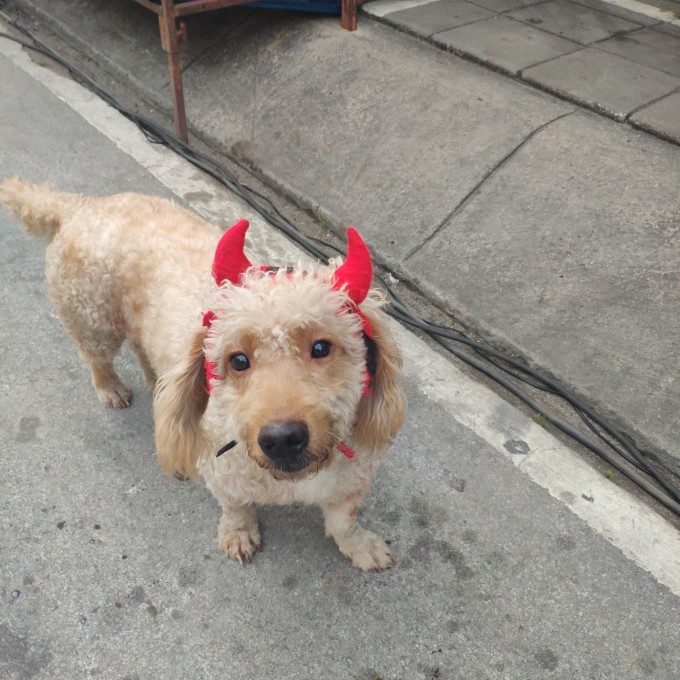 Long Kang Road also encounter only the Thailand travel slowly over now say

2019.1.13
Chiang Mai flying Hong Kong
, Thailand , next time wow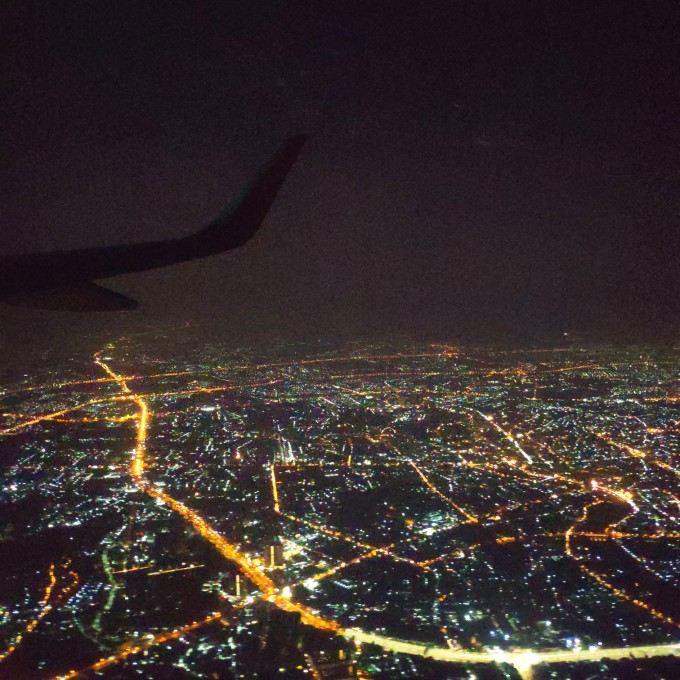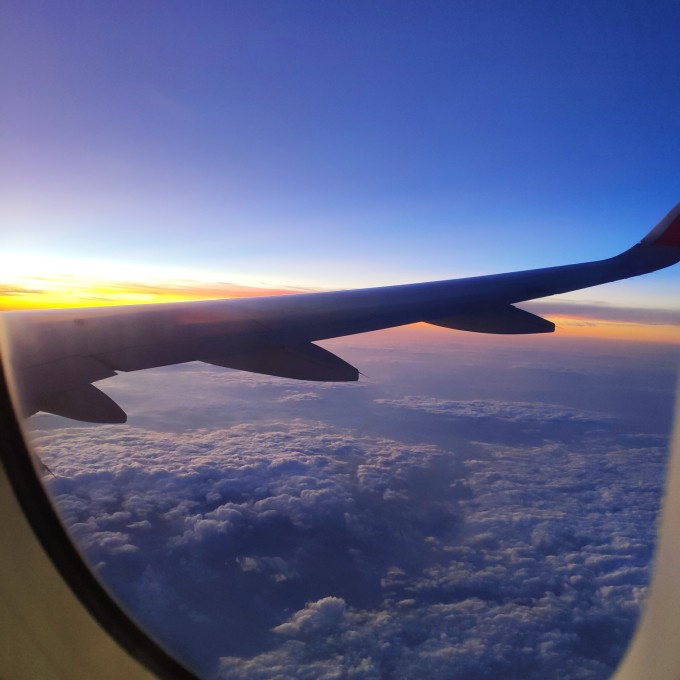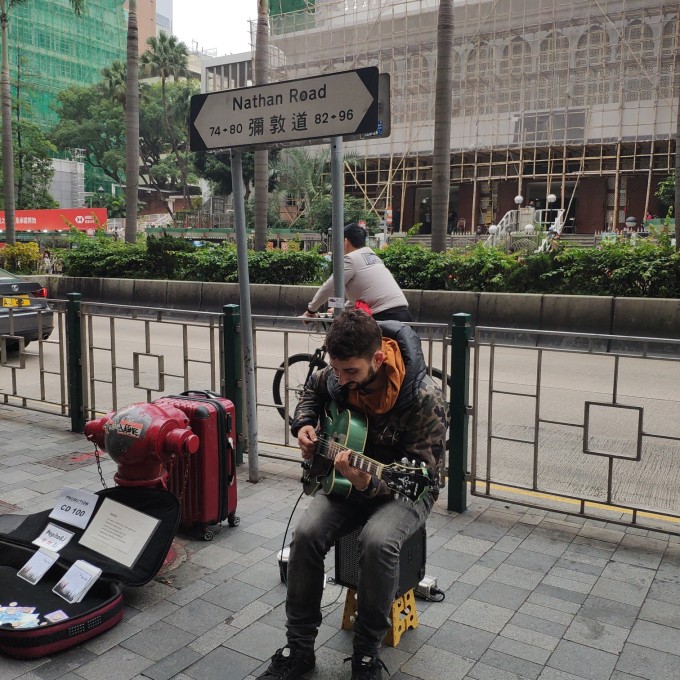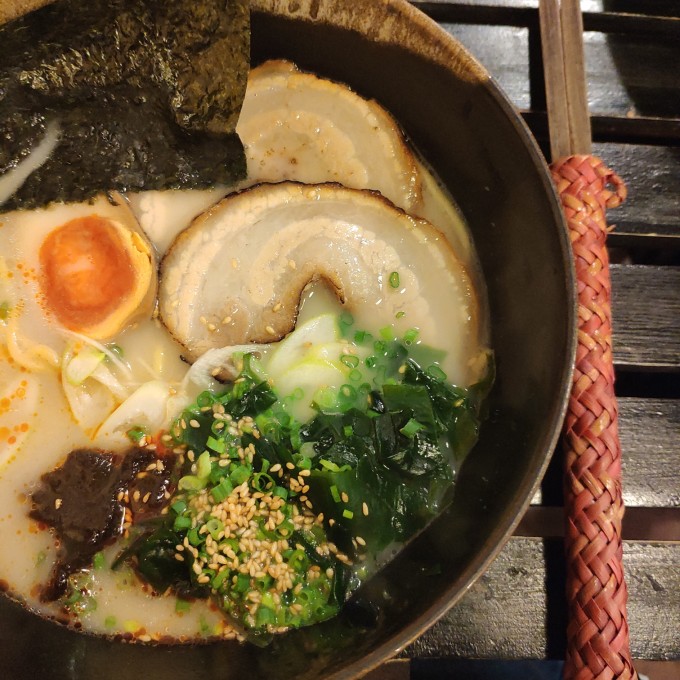 Full and deep