# As an in-depth island tour enthusiast, one month before leaving, I did a sufficient guide- comparison of the top 10 beaches in
Phuket ;
9-day vacation route development;
classic scenic spots and photo shooting guides;
five-star cost-effective resort hotel recommendation;
Internet celebrity cliff beach sunset restaurant; the
most cost-effective seafood market, etc.;
baking carefully, finishing the 9-day travel memory, I hope to provide you with the most valuable information, thank you for your appreciation, welcome to inquire|communication|collect| Follow~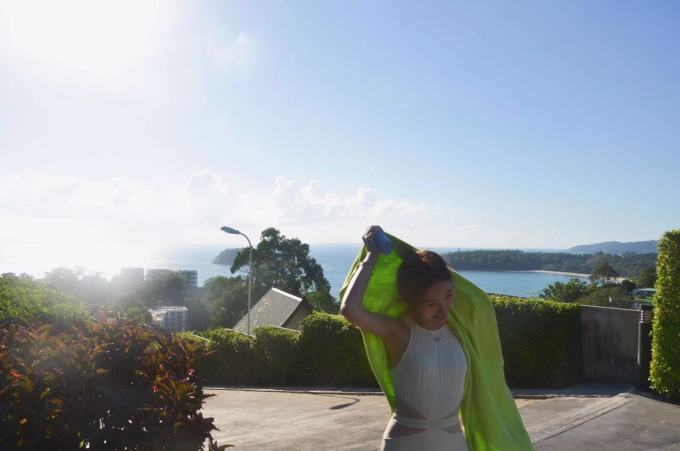 Kata Tani Haiyue Hotel
May Tianjin is still spring, the plane will usher in a tropical storm swept through, the familiar Bali odor nostrils, caused such a comparison is pleasant and relaxing experience long absence.
Booked a pick-up and drop-off in advance and went directly to the hotel by car.
Patong area, our hotel away from Patong East China Sea Very close to the beach, over the alley that is, from Jiangxi cold, classes like seafood market, bar street and walk about 1km, the hotel features a restaurant for breakfast and infinity pool (the hotel has two swimming pools), infinity pool is directly connected to Patong East China Sea Beach, you can see the sunset: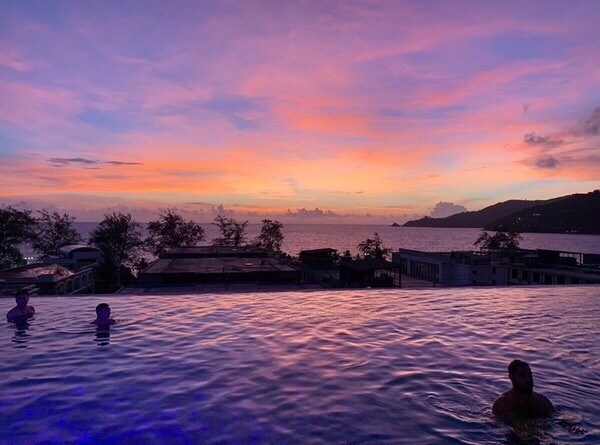 The Charm Resort Phuket
The next day, after eating breakfast hotel, checked in accordance with the Raiders, take the Phuket network red bus to Phuket Town Phuket Town.
Waiting for the bus place in Patong East China Sea under the brand beach, you can experience the Phuket local customs, many of Thailand People are using this means of transport, public transportation information, we can hornet's nest found about "Alba East Beach to Phuket Town bus" to see a lot of Raiders.
[Phuket Town]
After arriving in Phuket Town , you can open Google Maps to find the store you wanted to go to before, or you can go shopping at will.
Phuket Town is a rich history of local tin resources, many Chinese come here to dig tin this settlement, a new city thus rise, fewer and fewer resources then began to decline, turning the rubber industry, but also help to develop the advantages of island tourism, islanders occupations and more than half are related to tourism, the island is a textbook camel success Completed the transformation of the tourism industry.
Phuket Town's architectural style is wrapped with artistic, colorful, comes with a small fresh, can easily take out the film, has a long history of Chinese and Western colonial style building arcade, in some mustaches with where you can see the smoke-filled the Chinese Taoist.
Phuket Town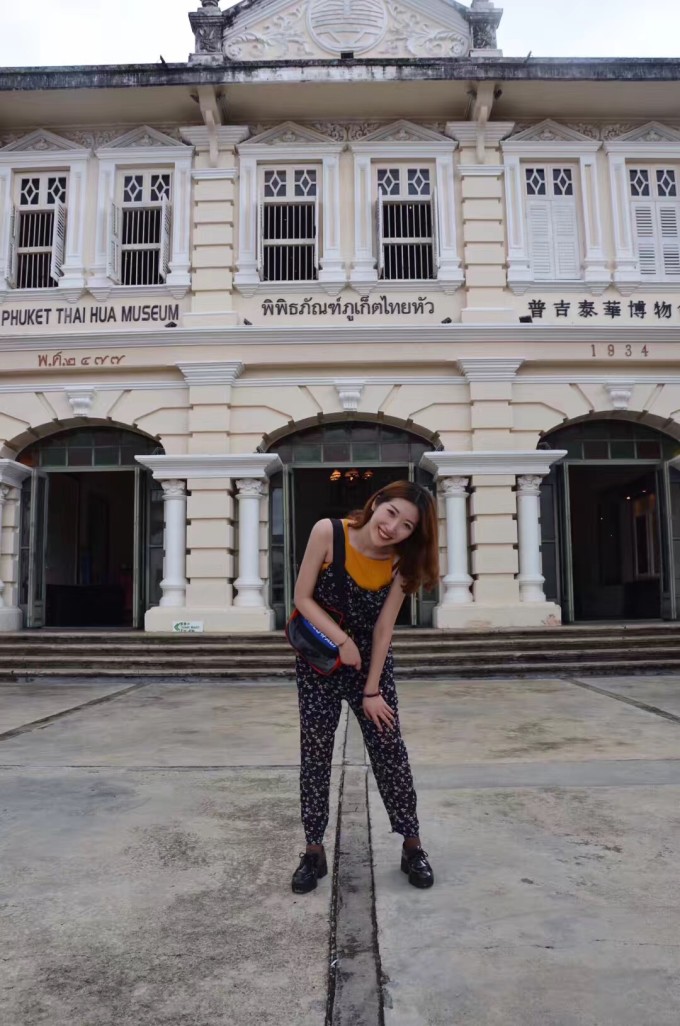 Phuket Town
Penang is famous for its murals, and interesting murals are hidden in the corners of Phuket Town. If you are interested, you can go to the museum to receive a check-in guide and start an interesting journey of finding murals!
There are galleries, bars, restaurants, cafes, etc. in the old streets, as well as some local island clothes. I bought a skirt for looking good.
You can even casually find some old and unremarkable local snack bars on the corners of the street. Sitting in a quiet corner, there is always a sense of intersection of time and time, which is very exotic and very atmospheric.
The ancient town of Phuket needs to be tasted carefully, as if a cup of elegant and sweet scented tea has a hint of ancient flavor.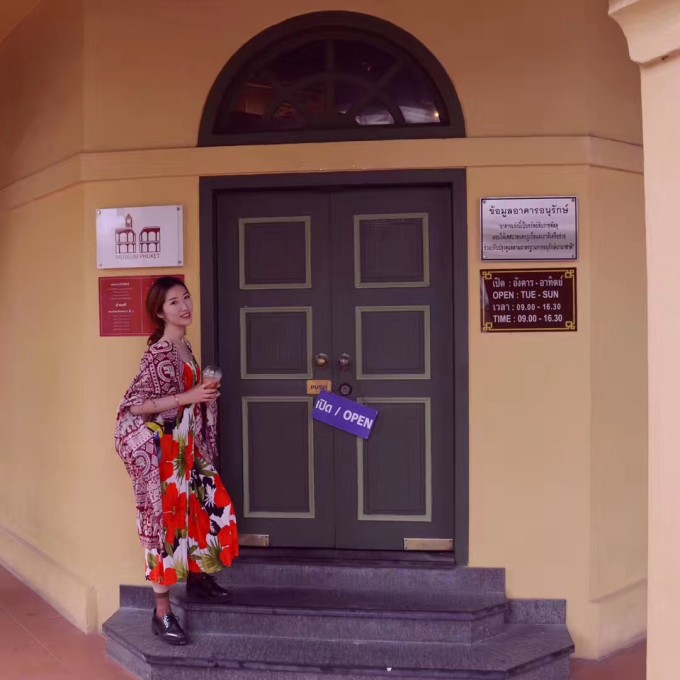 Phuket Town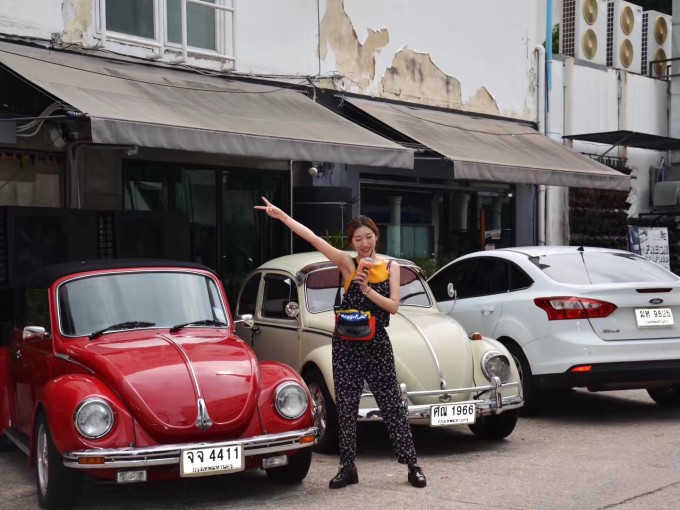 Phuket Town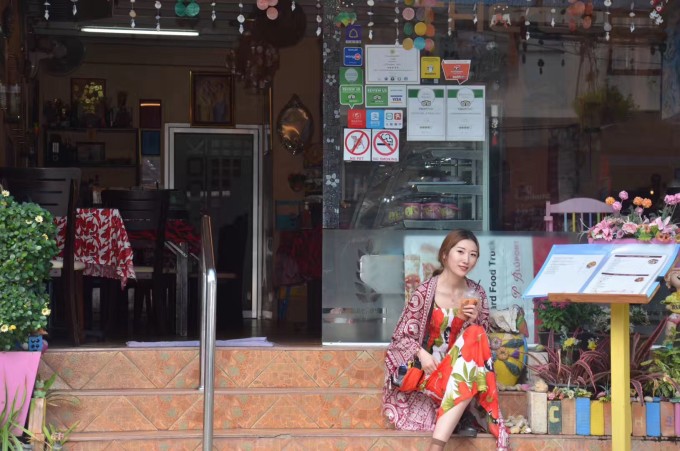 Phuket Town
Must pay attention to the sun, Phuket Town play time probably more than 4h, the best body sunscreen, or sun came out only a short time, it will be sun damage.
[World-famous cliff restaurant Baan Rim Pa]
back from Patong to Phuket Town East China Sea beach, we went on the Internet to e-mail one week prior to the scheduled world-famous cliff restaurant Baan Rim Pa, about 1km from the hotel, located in Patong East China Sea On the cliff side of the mountain next to the beach, the viewing location is excellent. When booking, if you want to reserve a location by the window, you need special notes. Friends who need a booking link can find me.
The restaurant is very romantic, very good environment scenery, great perception, can see the sea and the sunset, couples and couples can open a bottle of wine, but right then, food is Thai specialties, shape very stylish, but the taste I personally do not think Too adapted, but it does not affect my feelings about this store. After all, I came here not for the taste experience~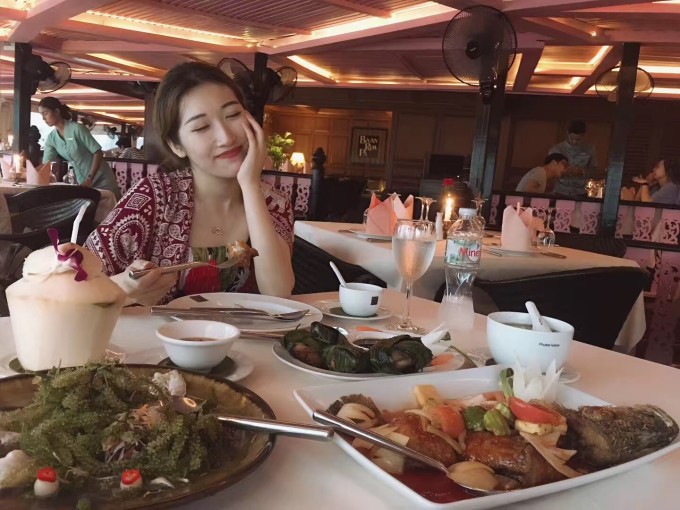 Baan Rim Pa Piano Bar and Rest...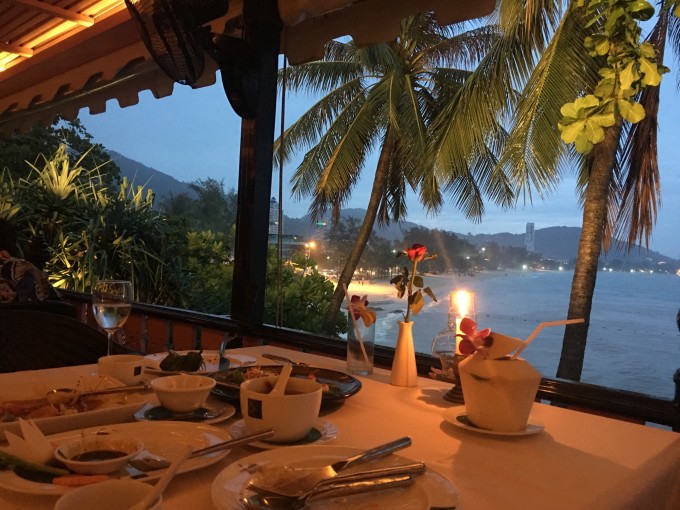 Baan Rim Pa Piano Bar and Rest...
After dinner, we walked along the mountain road down the mountain, Patong is the East China Sea shoal, and intermittent light rain at night from the beach, accompanied by dim light, listening to the sound of waves lapping the huge, walk on the beach, kicking light rain flooding wet sand, after a lapse of nearly a year, I'm writing this travel, as if this scene in front of the ear, but Alba East beach sandy indeed compared to the Kata and Karon beach, is coarse A bit.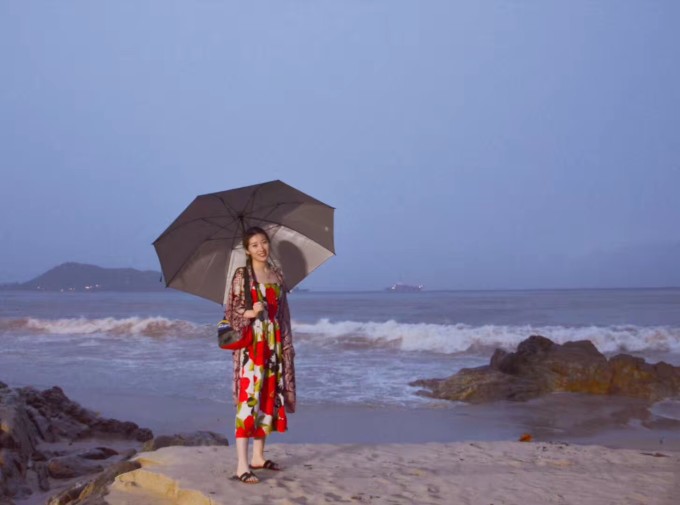 Patong Beach
In view of the previous day's exposure and hiking, on the third day, I slept in the hotel until I woke up naturally. After breakfast, I went to experience the hotel's two swimming pools, the iconic Infinity Pool: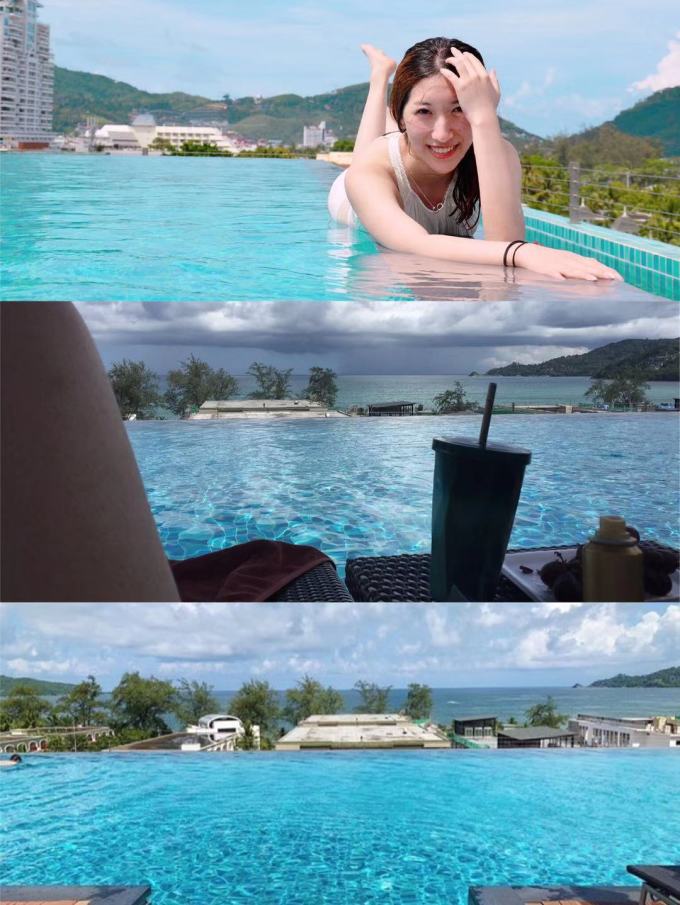 The Charm Resort Phuket
[Para East Beach Patong Beach]
After relax, walk to Patong Jiangxi cold and Bar Street, Patong way to the East China Sea beach, Patong East China Sea In the afternoon on the beach, I slept under a coconut tree for an hour, blowing the sea breeze. This is a unique experience in the fast-paced life of the city. After waking up, I saw a not-so-standard sunset, accompanied by the feeling of getting up.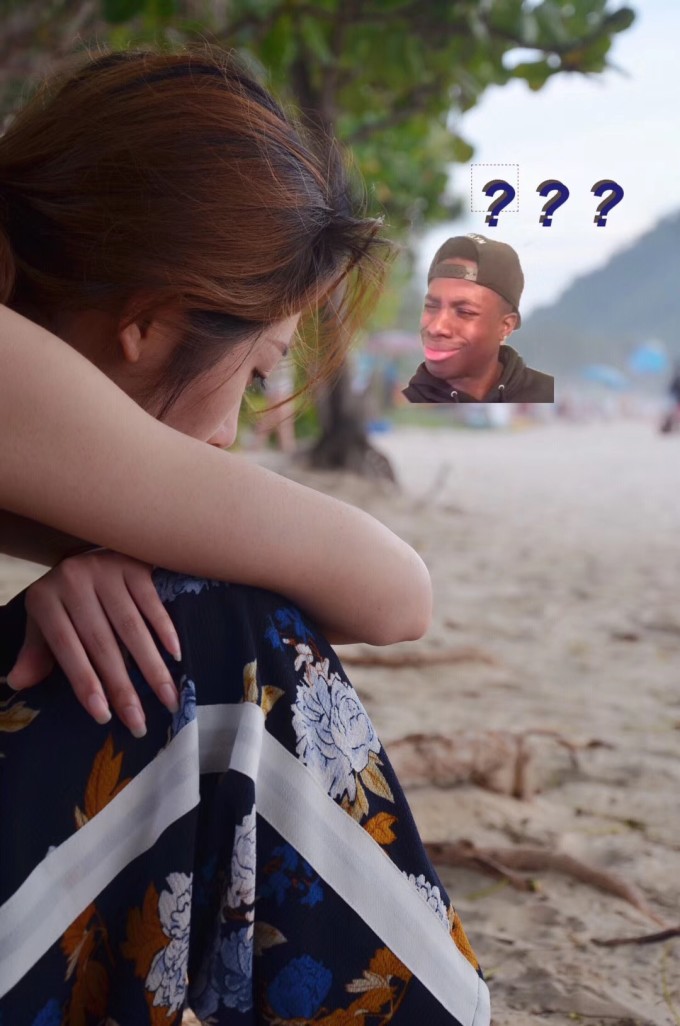 Patong Beach
Thai medical supplies is indeed well-deserved reputation, wear slippers walking on the beach, feet frayed, and in the 711 to buy Thailand 's band-aid, large waterproof good, drug distribution area, strong efficacy, the paste is very clean and fresh, Friends in need can prepare more when returning home.
[Bar Street] [ Jiangxi Cold] The
sun is almost set, and the bar street is gradually becoming lively and crowded. Thailand 's feasting and feasting are also well-known, and there are also Muay Thai performances.
Has a street away from the bar, you can directly pass to Jiangxi cold, whether it is not here and ran to a friend, you can experience the Thai bar culture, walk down the street, the evening stroll down digestion night market is also good, the more the Walking outside the bar street, there are many small music restaurants that have invited Western singers to stay. This is finally to my taste. You can have a supper, listen to the beat of the song, and watch the passionate interaction of the audience-jumped up Waltz, disco, feeling the romance and passion of the West, is a kind of enjoyment.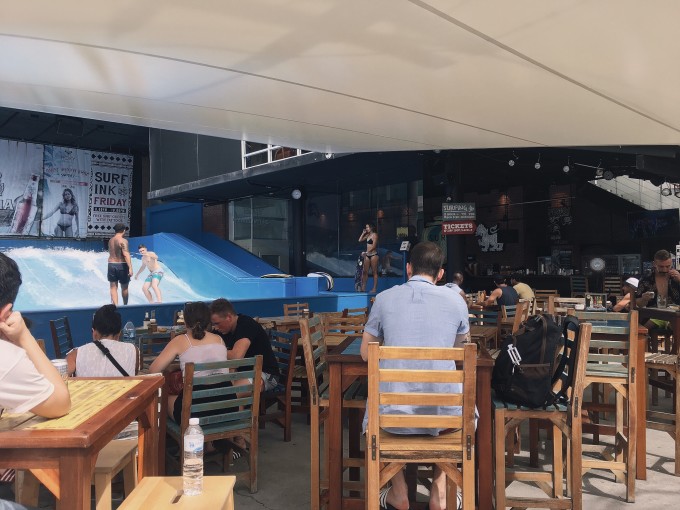 Patong Beach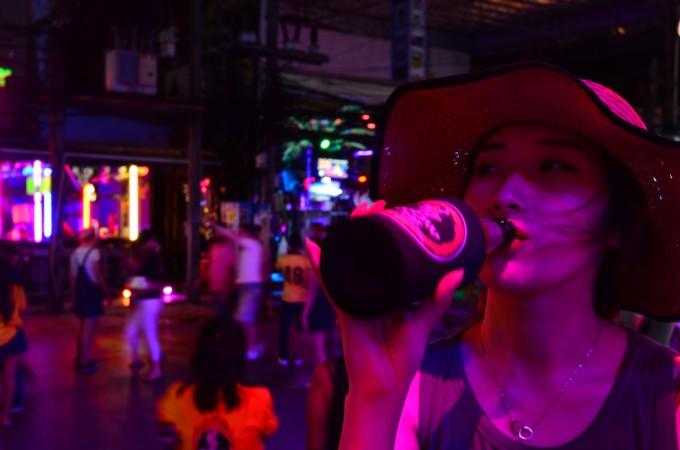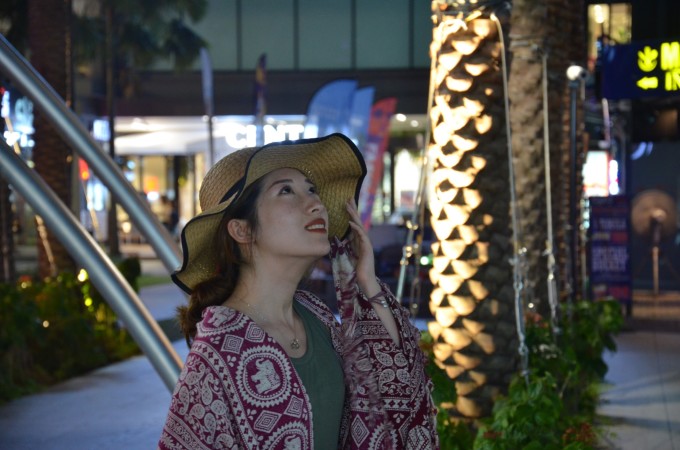 To Phuket , in addition to white sand , clear water and red sunset, and ultimately, how delicious seafood and thought it would step on the pit choose classes like seafood market Banzaan Fresh Market, but the experience is really a inexpensive seafood feast.
[Banzaan Fresh Market]
Just like many Banzaan's strategies , the first floor is similar to the aquatic product market, where you can choose seafood from different merchants, but in fact, it's most suitable to choose one and buy all the seafood in one house because it can be fierce. It's normal to cut the price in half. If you don't agree, you can switch to another one. Don't worry, he will hold you back.
Personally, I think that the texture and taste of big lobster is actually not as delicious and juicy as big pipi prawns. You can buy more big pipi prawns. The second floor is the processing area. There are many processing businesses and you can also set prices. It's ok, the important thing is to eat happily~
Friendly reminder: seafood cannot be eaten with beer and a lot of vitamin C.
After a full meal, we are ready to go to the next destination: Kata Beach, Kata Beach, check in.
When I wake up in the morning, I open my eyes and it is Kata Beach. On the fifth day, I started the vacation mode. After breakfast, I went to the hotel facilities and the room types of each room. They were built on the hillside and were very distinctive.
The iconic Infinity Pool, night bar at night, lawn recreation area, Thai horse killing chicken massage, etc., as well as the room where you can see the mountain outside the window, where a woman soaks in the bathtub with a mask and reads a book. Blending with the surrounding scenery, occasionally walking up to the stone steps, you can also encounter small creatures, such as a hermit crab, hiding my chasing footsteps everywhere, which is very interesting.
Such a good weather, of course, is to enjoy the vision + body in the swimming pool, and relax the whole body.
The hotel's breakfast often attracts some birds, not afraid of people, very harmonious and lovely: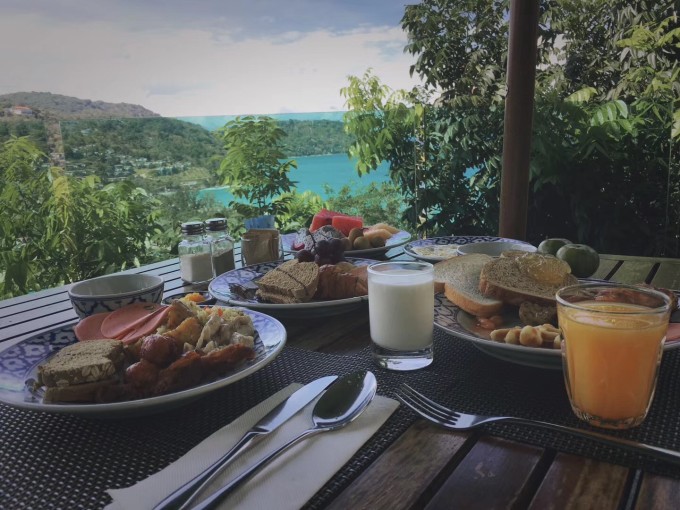 Kata Tani Haiyue Hotel
Nook Dee Boutique Resort, Ka

Iconic Infinity Pool: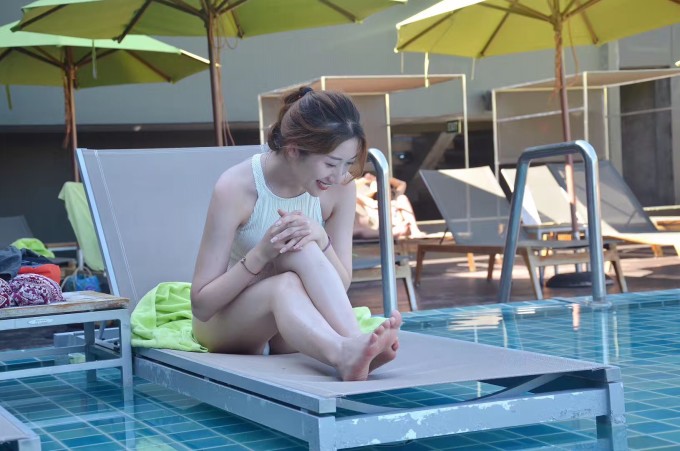 Kata Tani Haiyue Hotel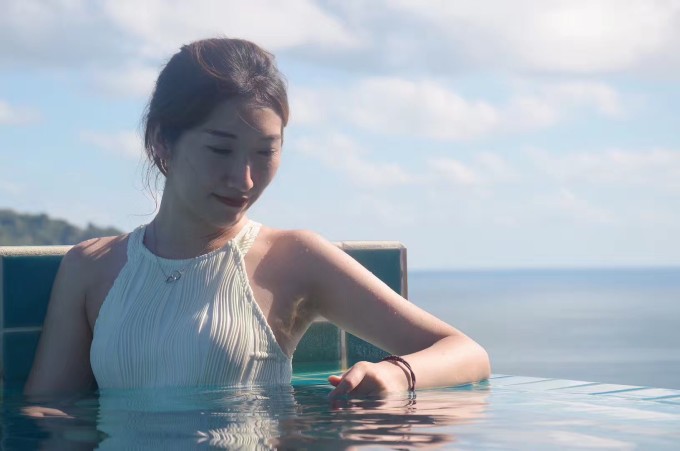 Kata Tani Haiyue Hotel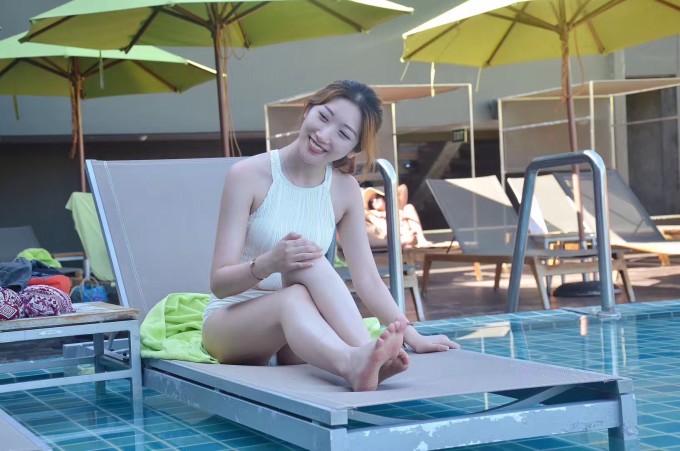 Kata Tani Haiyue Hotel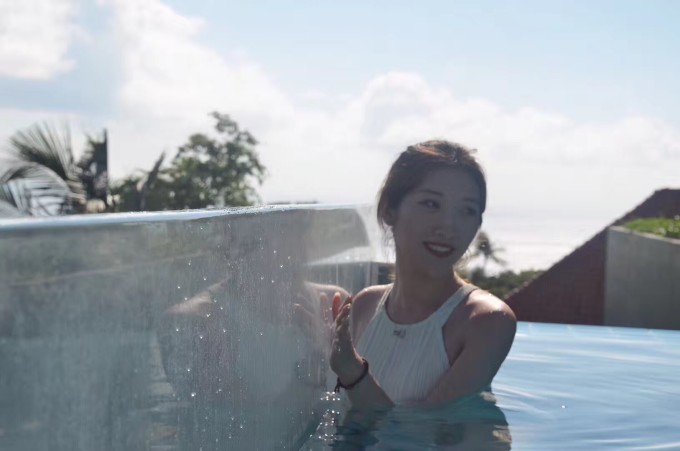 Kata Tani Haiyue Hotel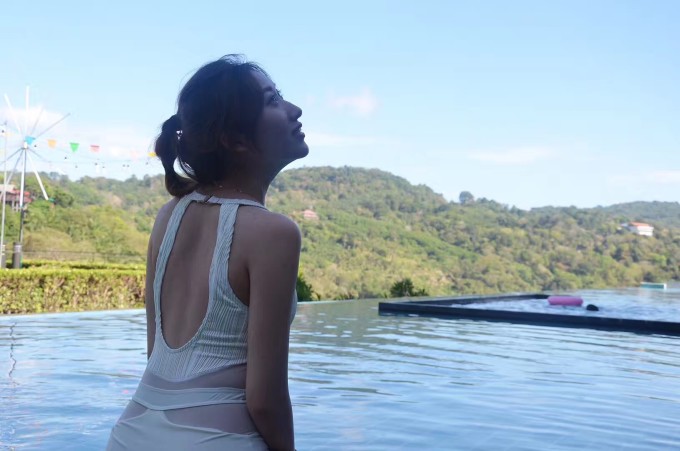 Kata Tani Haiyue Hotel
In the afternoon, I am ready to go to Kata Beach to watch the sunset. Take the hotel's special trolley to and from Kata Beach and go immediately.
Kata and Karon Beach is a resort compared to Patong East Beach, with fine quality and clean beaches, sparse crowd, the more beautiful sunset, but then if we go compared to the Similan Islands Similan Island, is inferior some.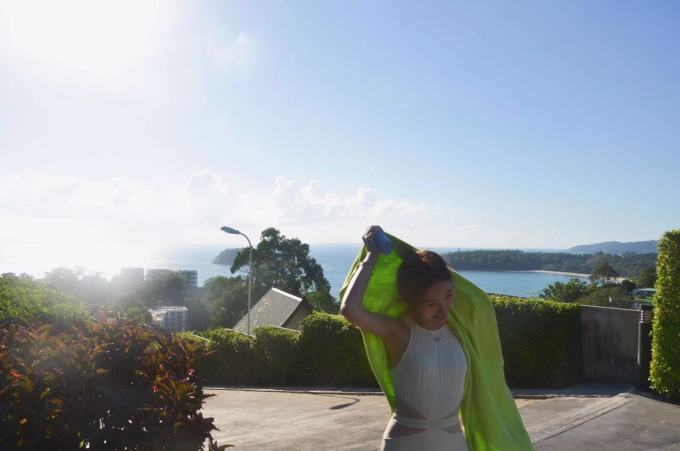 Kata Tani Haiyue Hotel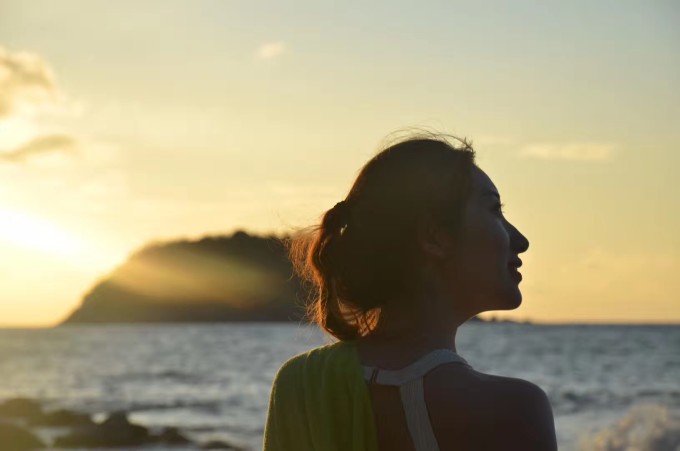 Kata Beach
In the evening, we returned to the hotel, romantic and static quiet atmosphere around over night infinity pool is a flavor, taking advantage of the interest, he went to the roof of the night bar, ordered two glasses of wine to share this night.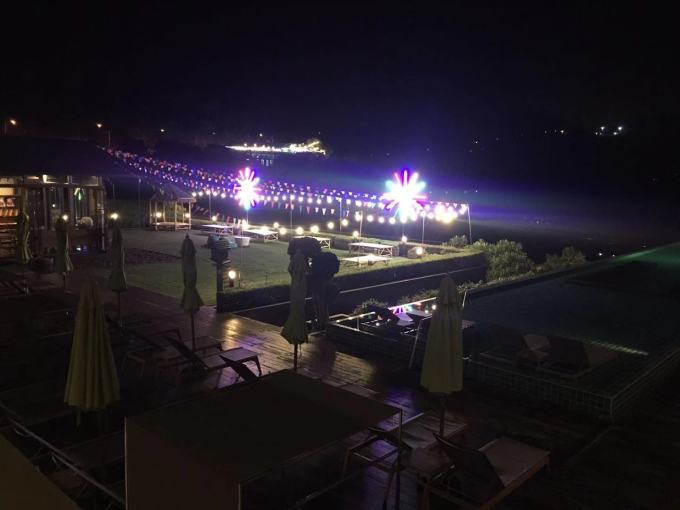 Kata Tani Haiyue Hotel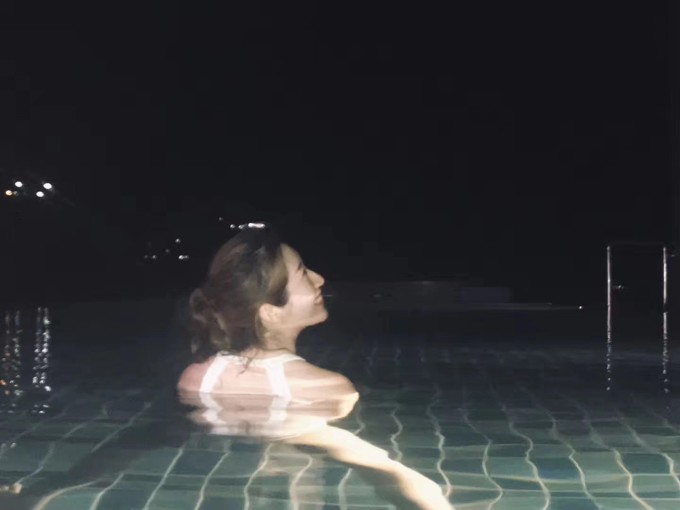 Kata Tani Haiyue Hotel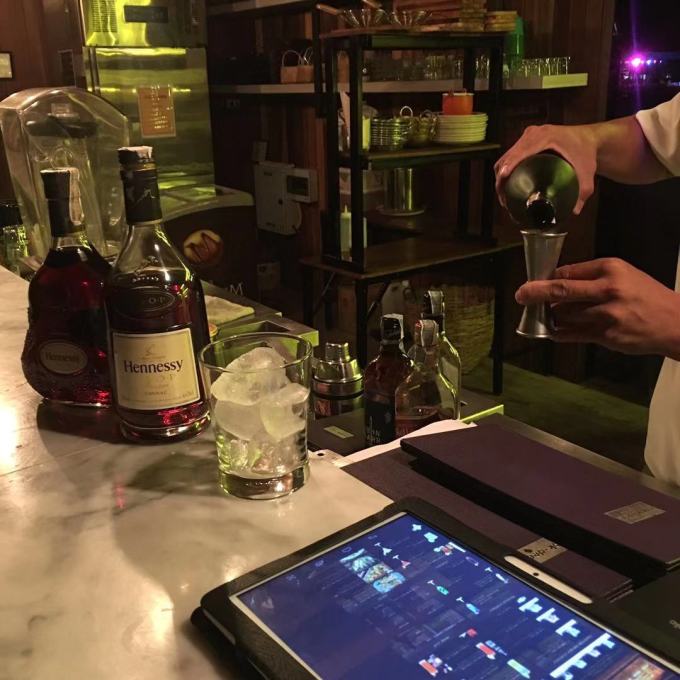 Andacura Kata Beach Noodi Boutique Resort
On the sixth day, we chartered a tour of seven attractions - Kingdom of the Tiger (Tiger Kingdom), Wat Chalong (Chalong temple), fairy Peninsula (Promthep cape), pull Weihai Beach (Rawai Beach), Karen viewing platform (Karon View Point), shooting court (shooting court), play karting (play karting).
Master driver is very nice, sent us came to Cartagena from Patong, behind our car entirely by his contract, the price is very reasonable, returned to Tianjin and found things had left behind, the driver master very keen to help us, to Phuket My friend needs a car, so I can recommend it.
Introduced one by one the following attractions:
[ Phuket Tiger Kingdom (Tiger Kingdom)]
tiger in Thailand can be said to be very sacred animal, and here up close and personal with a tiger size of different ages, and visitors can Tigers interact with each other. You can touch and pat the tigers, and play with tigers of any age. Little tigers are usually very happy and like to play with tourists.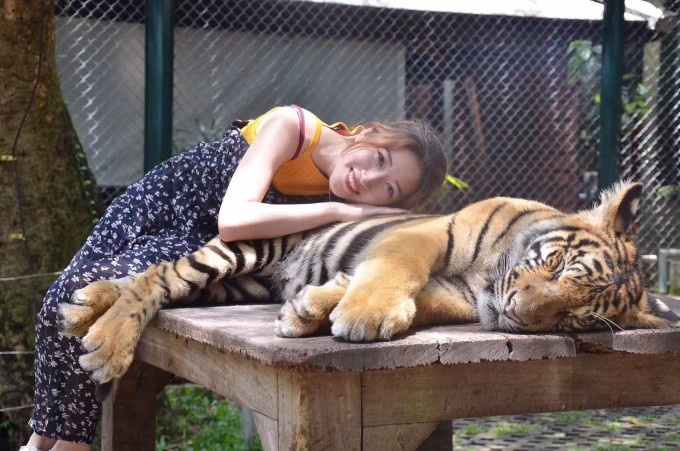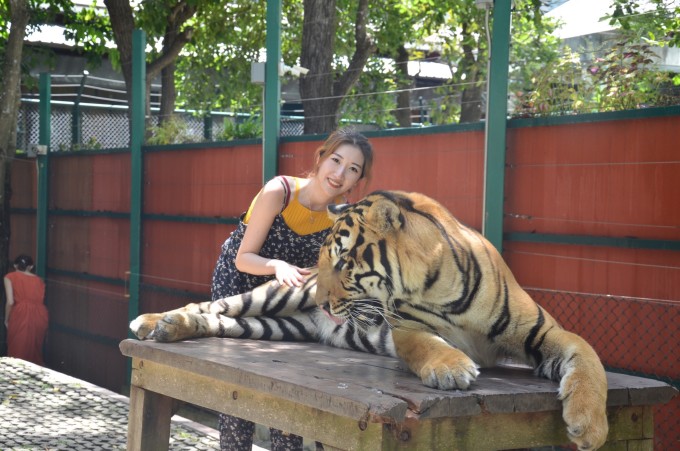 [Wat Chalong (Chalong temple)]
Wat Chalong is Phuket 's largest Buddhist temple, you can experience the Thai Theravada Buddhism, building magnificent Wat Chalong, Thailand, when people get married, come here wedding photos, Phuket Not only soft white beaches, passion waves, hot sun, but also the island's most beautiful Buddhist temples, to play for the only time in Phuket , can not go to Bangkok's Grand Palace friend to Chalong Temple can experience at Thai Buddhist culture.
Chalong Temple is full of incense, but it gives people a very pure inner feeling. There are mainly four halls: the main hall, stupa, the original temple site and the old ancestor temple. The green environment in the temple is also very good, just like in the Thai drama; there are residents. old monk, Buddha pious people, lazy cats and dogs, full of spirituality; (Yan Dianwai magnificent yanggao most shine when illuminated), the sacred hall clean, Rudian have slippers, not strapless barelegged.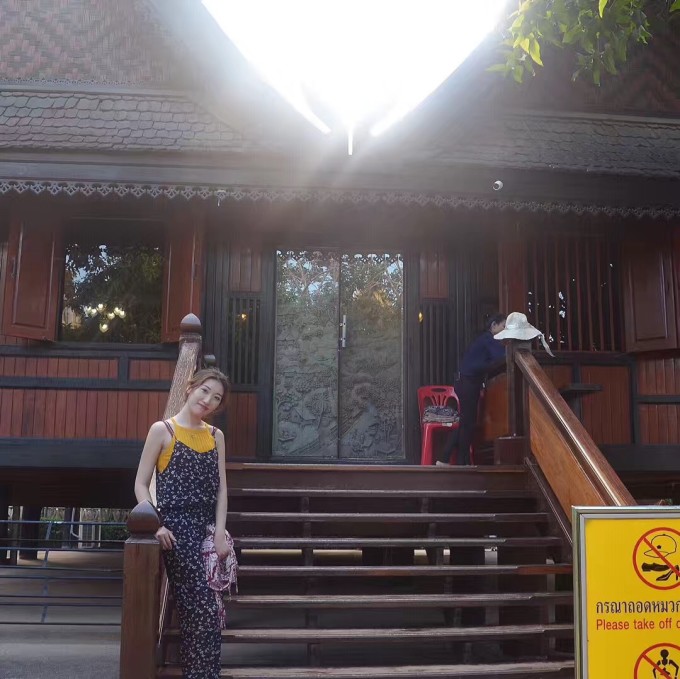 Chalong Temple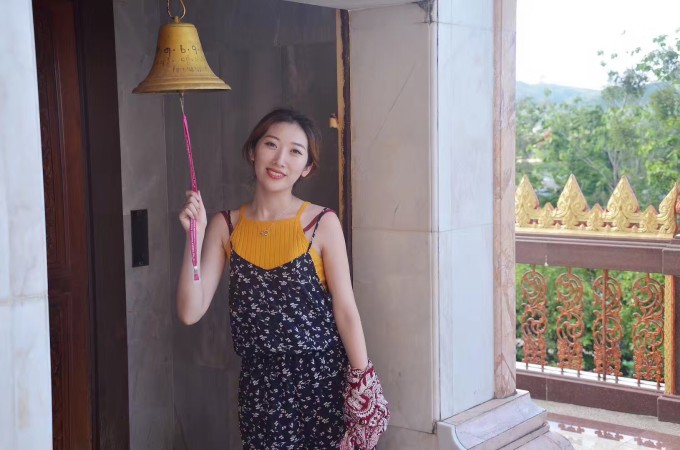 Chalong Temple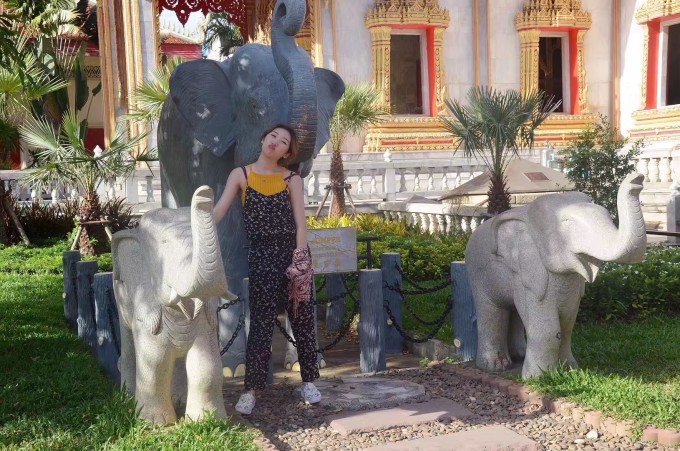 Chalong Temple
[Fairy] Promthep cape peninsula
sunset time, many tourists come here, but when you overlooking the 270-degree safety Dammam sea views, beautiful arc noticed when it formed to bypass the lower Cape, from where prominent local fishermen saw Throw your fishing hook into the rough sea on the rocks of, you won't mind that these beautiful views can't be enjoyed exclusively, and you might even like the lively atmosphere.
Peak scenic spots vision can be Phuket's southern tip northwest Nai Harn Beach and dotted with islands of safe direction Dammam sea was turquoise tropical sea panoramic view. But the sunset is the real reason to come here. People stretch their hands and feet on the grass, or sit on the concrete wall lined with palm trees, immersed in the last warm afterglow, until the sunset sinks into the sea.
Mountains, sea, and sunset are in the same sight. Such a magnificent vision, the moment you see, will firmly grasp your vision, hearing and thinking, making you forget all your worries and immerse yourself in the shock in front of you. He cheered and even wanted to dance with his hands. The name of Shenxian Peninsula is well-deserved, and it lives up to its reputation.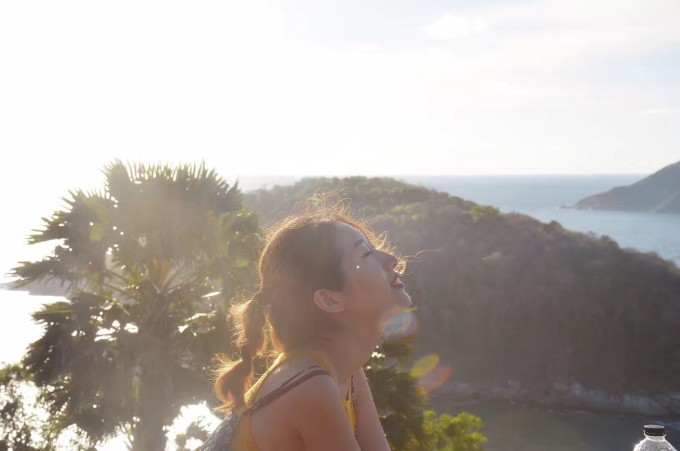 Shenxian Peninsula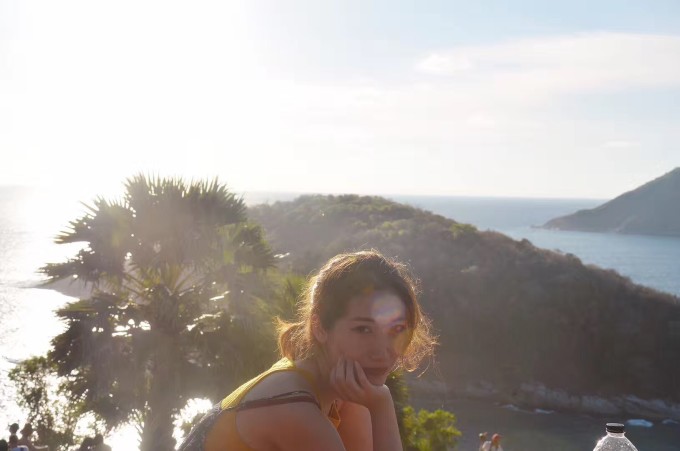 Shenxian Peninsula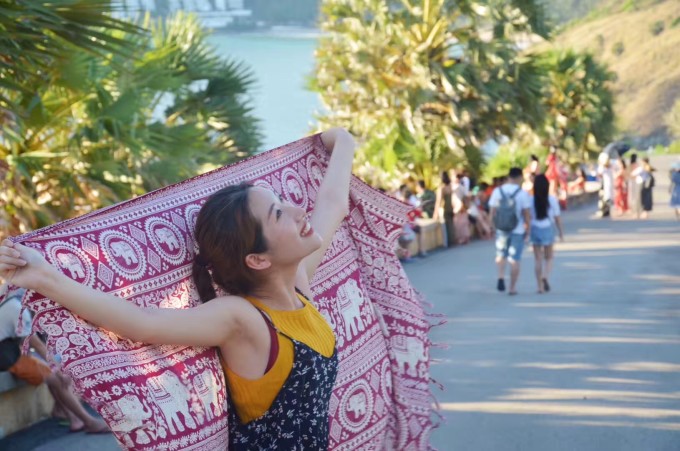 Shenxian Peninsula
[Karon View Point]
Shenxian Peninsula and Karon View Point are both great places to watch the sunset. We think there are a lot of people on the Shenxian Peninsula, but I still feel that we go to Karon View Point to get a quiet sunset master driver in a race against time to ensure that we are to Dhaka when Aaron viewing platform, is the best time of sunset.
To Dhaka Lun viewing platform in the mountains, along a short stone steps up to reach the best viewing angle, built a pavilion there, compared fairy peninsula, very few people here, but the scenery and no major At a discount, on the contrary, the environment is very quiet. Many of the people who come here are couples from different countries. Facing the sunset, the picture is very beautiful.
Snuggling on a stone bench, waiting for the sunset, as expected, it is beautiful and shocking, directly above the picture.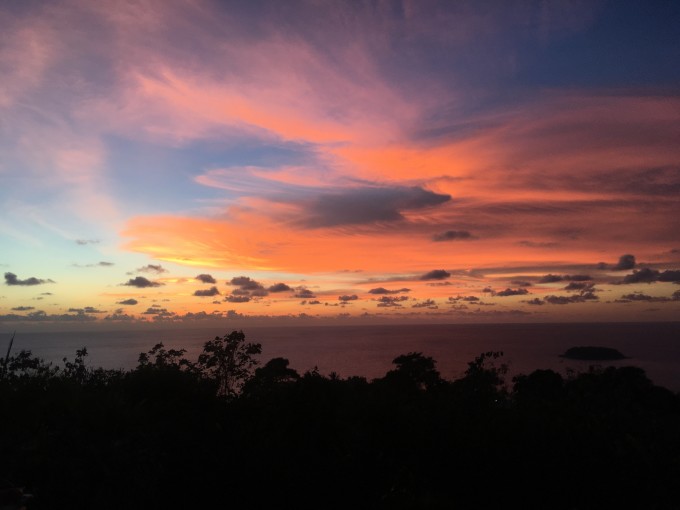 Karen Observation Deck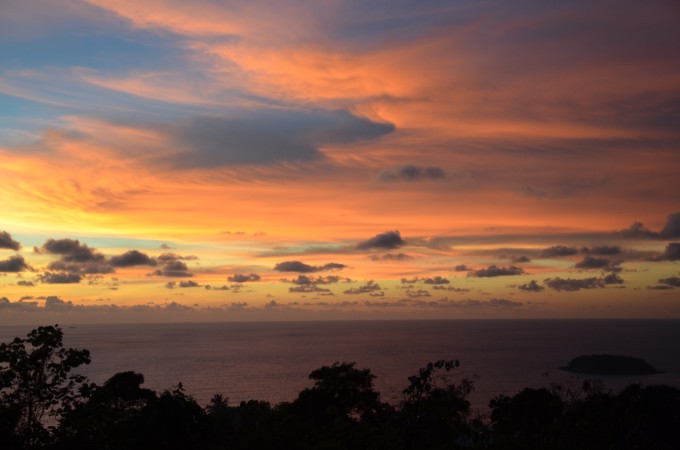 Karen Observation Deck
[Shooting range (shooting court)]
came to Thailand , you can experience live fire, like as a child, or that every time you play, plush toys are a wonderful reflection of the first prize of a small doll, but also strange, a little girl, every time Go to the park only to play bumper cars and shoot balloons.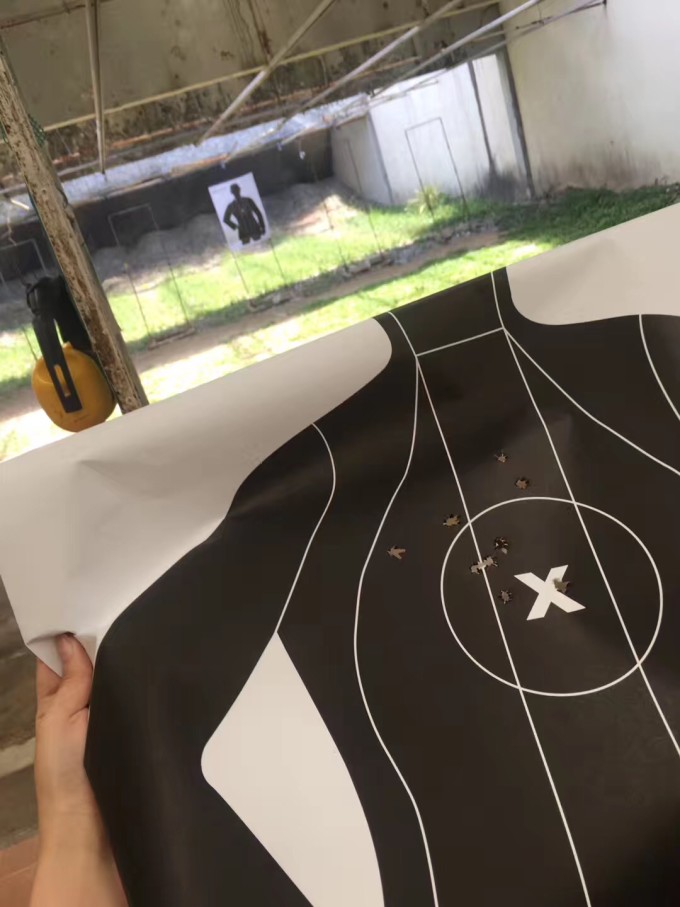 [Pull Weihai Beach (Rawai Beach)]
chartered to the road Karen viewing platform, passing, this piece of blue beach full of fishing boats, get off for a walk.
Pull Weihai Beach is located in Phuket's south coast, where the soft white sandy beaches, shallow waters, more coral rock, so there is no visitors, it is very quiet, there are a lot of focus is inhabited by fishermen here, but also for package The boat goes out to dive or fish.
On the beach grew bright leafy towering trees , the local Thai people often come to the party, buy some grilled seafood and green papaya salad , then sat on the beach while chatting picnic mats, quite comfortable .
Pull Weihai Beach also has a pull Weihai fresh market, and classes like seafood market similar quality, you can also bargain, friends can schedule and play line is selected based on personal preferences.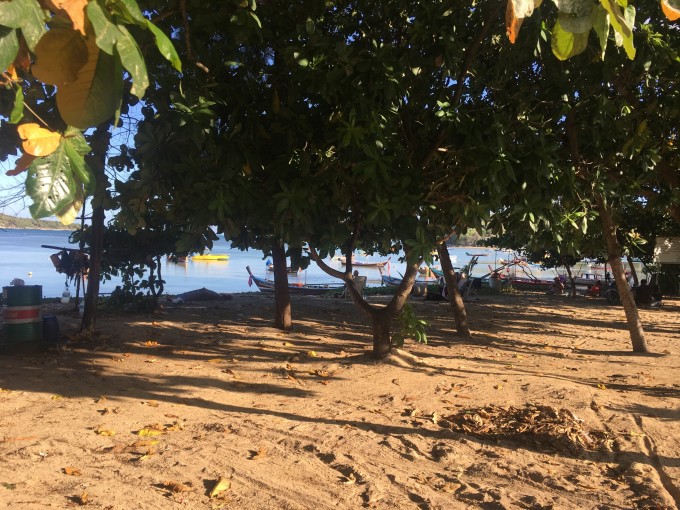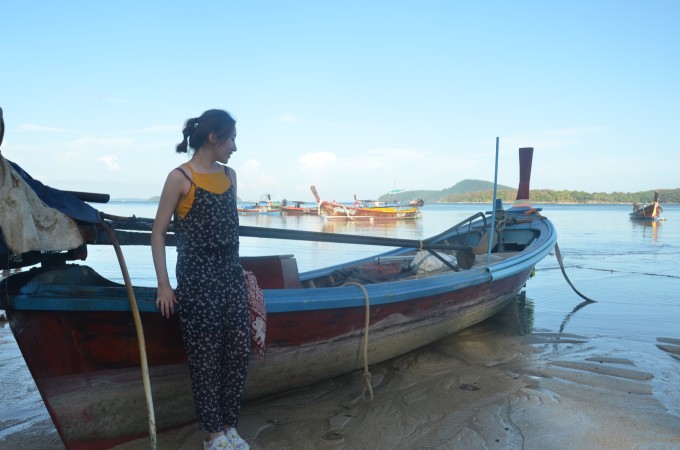 【Play karting】
Playing Karting.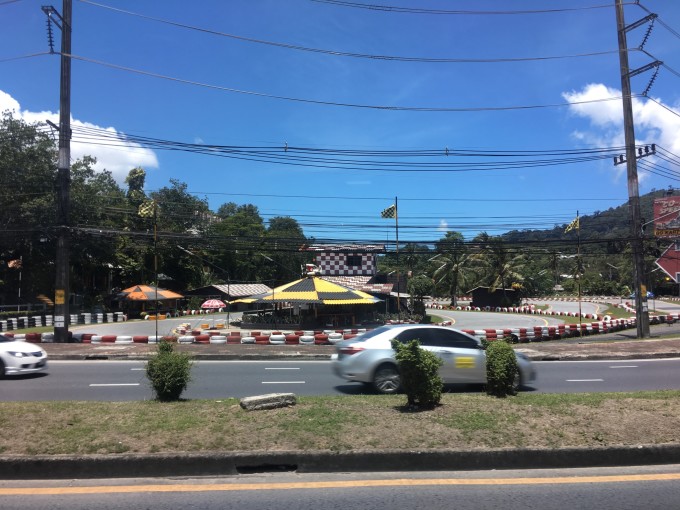 In Thailand, local, we reported the Similan with the group Islands day trips to the Similan recommend this newspaper group, because:
1, in Phuket - Similan Islands Phuket Ram marina, three beaches from very far away, by car 1-2h, newspaper group, then, is responsible for the hotel shuttle is very convenient;
2, Ram boat dock line to the Similan Islands are very far away, 1-2h, the journey is very tiring;
3. Similan Islands are not allowed on the island on their own, and now the Similan Islands are not allowed overnight, before you can live 1-2 late in the No. 4 or No. 8 island island, but now the policy does not allow;
4, with the group, will provide breakfast, lunch when the return desserts, do not think the quality is very high, after all, go to Similan , snorkel and look at the scenery is the most important.
[ Similan Islands Similan Island]
Phuket The island's three beaches are the most basic to Phuket , but also try the next outer islands, famous was undoubtedly the Similan Islands and Phi Phi Island , to do the homework before the next comparison, the final choice Similan Islands, for the following reasons:
1, one of the world's top ten diving Holy Land, where there has Thailand 's top sea views and the most beautiful coral group, is Thailand's best diving spots, where you can test dive certificate (next time I plan to Test one here), you can also experience snorkeling, if you are lucky, you can see turtles;
2. Similan The archipelago is a protected marine park. The area composed of 9 archipelagoes is undeveloped. The white sand is soft and smooth as skin, and the sea water is light blue like jelly.
3. Environmental protection reasons, Similan Islands It is only open from November to May of the following year, and shoes are not allowed on the island.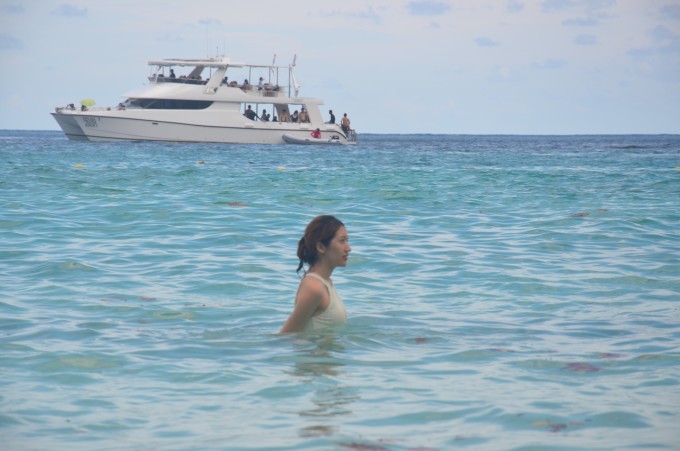 Similan Islands National Park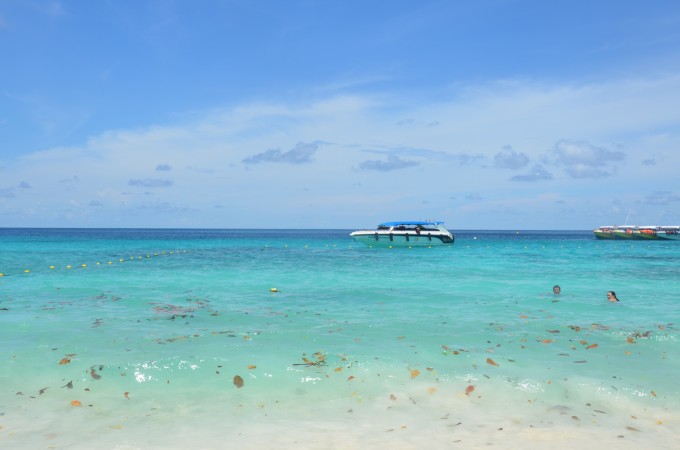 Similan Islands National Park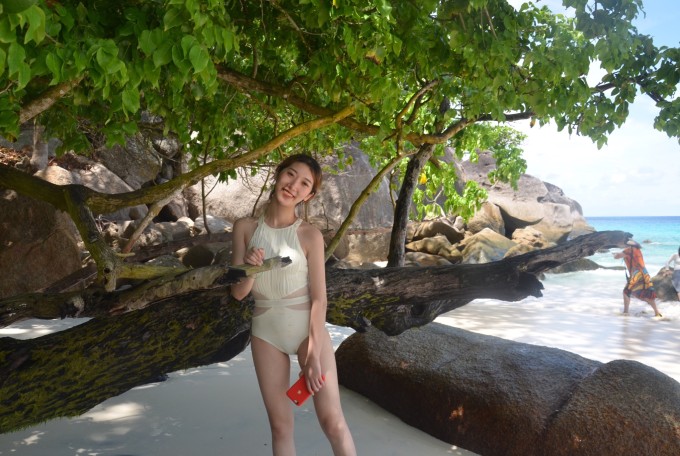 Similan Islands National Park
Similan day trip back, still very tired, back to the hotel to do a Thai Masha Ji massage, body oil massage, essential oils applied to the body before feel more greasy, this is really in love with, and relaxing effect on the skin The maintenance effect is really good, and there will be a touch of essential oil scent on the whole body after the bath.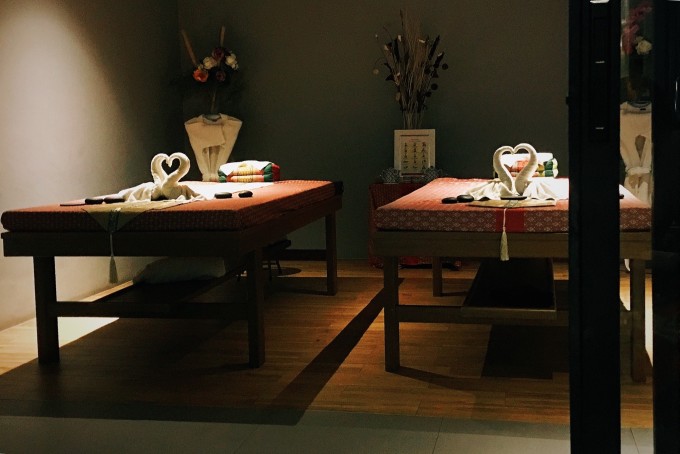 Andacura Kata Beach Noodi Boutique Resort
On day 8, ready to return home with something in front of the royal chartered to duty-free shops KingPower, Thailand L'Oreal cheaper than domestic strength is still very large, sk2 and other efforts on a slightly smaller cheaper to buy oil, then recommend the Thai nobility oil brand Panpuri.
Come back later in the afternoon, in Cartagena North Sea Beach Kata Noi Beach, here is a small private beach, clean and leisurely.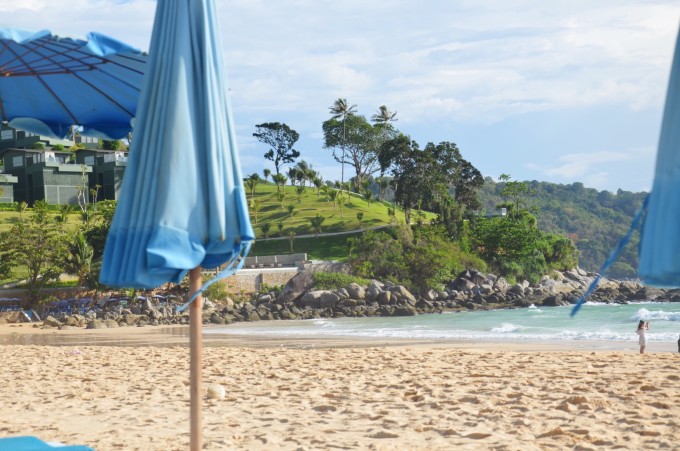 Kata Beach
At night, after sunset, with the afterglow, walking on the streets of Kata area, full of interest.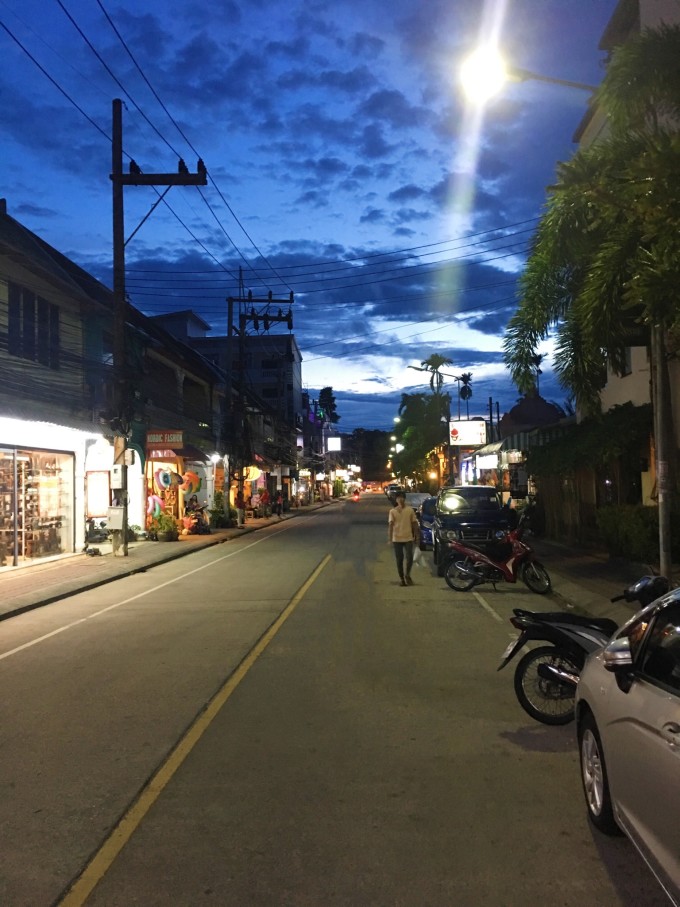 Return, Phuket - Tianjin , Chengdu transit, one day, in Chengdu, met with old friends, visiting the Pacific, the Chun Xi Road, ending a nine-day Phuket + Similan Freedom ~
* The photo is fully responsible by the programmer gg, on the importance of having a photographer